No one has a crystal ball (well, not one that works anyway).
Circumstances change, and when talking about mortgage terms most of us are looking at a 15 to 30-year commitment, if not more. There's no way you can say with any degree of certainty that you're not going to need to move within that sort of timeframe. Even if you're Mystic Meg.
So, when it comes to the question of whether or not you can sell a mortgaged house, the answer probably won't be all that surprising.
Can I sell my property before my mortgage ends?
Yes, you most definitely can…provided you can afford to do so.
This means that the sale price of your mortgaged home must exceed the amount you have left to pay on the loan. On top of that, you'll also need to factor in any early repayment charges and fees from brokers or financial advisors you may instruct as well.
As ever, it's vitally important to run the numbers before you jump in.
Dig out your mortgage terms to see if you are still in a period when early repayment charges apply and look for how much a full and final settlement on your mortgage will be. Remember, this will differ from the annual early repayment allowance lenders grant customers who wish to overpay their mortgage, which is usually somewhere in the region of 10% of the outstanding balance each year.
To settle up in full, you may be looking at a financial penalty of 3 to 5% of the total amount left to pay if you are still within a specific deal term.
Do I need to inform my lender of my intention to sell?
Yes, absolutely.
Naturally, you'll only need to do so once you are 100% certain about selling up, but this is definitely a call you need to make. Not only will they need to know that a sale may be on the horizon, it will also give you an opportunity to discuss your options, such as the possibility of porting your mortgage (more on this in a bit).
What happens to my mortgage when I sell my property?
In most instances, the proceeds from your sale will be used to pay off (redeem) the loan and any outstanding early repayment charges you may have incurred.
Your conveyancer (or solicitor) will request a redemption statement from your mortgage provider and handle the settlement on your behalf. This will bring the mortgage deal to an end, freeing you up to either live mortgage-free or take out a new deal with the same provider or an entirely new lender.
But, that's not the only way.
For some, taking their existing mortgage with them makes more sense.
So, I can move my existing mortgage on to my new property?
Yes, you can.
This is known as 'porting'. While it isn't as popular as redemption, it's far from uncommon. Most mortgages are 'portable' and transferring your old deal over to your new home could, if the circumstances are right, save you thousands of pounds.
Unfortunately, porting a mortgage isn't quite as simple as making a quick call to your lender and asking them to change your address.
In reality, porting a mortgage requires a very similar process to applying for a new mortgage or switching lenders altogether. You will have your affordability reassessed and you will have to reapply before being accepted. A valuation will also be carried out on your new home (which you may have to pay for).
The upside, however, is that if you are accepted you will keep the same terms as your existing deal…including the interest rate you currently pay. This can be an attractive proposition, especially in volatile times when interest rates are on the up.
Key takeaway: Explore all of your options before committing to anything.
That's it. We hope this answers all of your questions regarding selling a house with a mortgage. All that remains now is to wish you every success with your upcoming sale and a happy future in your new home.
If you'd like to find out how we can help make your move as smooth as it can possibly be, get in touch. We have over a century of local experience in and around East London behind us, which makes us the perfect estate agent for your next move.
Give us a ring or pop in and see us at our Wanstead office to discuss your sale.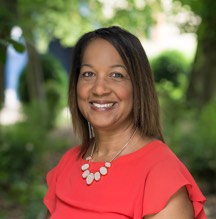 Article By: Jenny Wagstaff
As a Director of Petty's, there isn't much Jenny doesn't do: Lettings management, HR duties, general business admin...the list goes on! When she isn't handling the day-to-day stuff, you'll find her in the theatre or enjoying afternoon tea somewhere swanky.
020 3370 8786 /
Email Directly