Buying property together is an exciting step in any relationship, be it with a friend or partner, but it can be all too easy to overlook the boring stuff that goes along with it.
Joint ownership, however, can bring with it some legal implications that are better addressed sooner rather than later. One question you'll need to answer before you buy is whether you want to hold the property as 'Tenants in Common' or 'Joint Tenants', but what's the difference between the two?
We'll find out here in today's post.
Joint tenants and tenants in common: An overview of each
Before we get to the differences between joint tenants and tenants in common, let's have a quick look at what each of these legal terms mean:
Joint tenants
Being joint tenants means that each of you have equal rights to the whole property. You can have up to four owners in total under a joint tenancy, so you are not restricted to pairing up with just one other, but there are potential issues to consider.
In legal terms, you are viewed as a single entity, so you'll need one mortgage between you, and if you decide to sell, you must decide together. As joint tenants, the property is also automatically left to the other owners should the worst happen and you pass away. This is commonly known as the 'right of survivorship' rule.
While 'right of survivorship' makes sense to many, especially those buying property together as a couple, for others it may prove to be the key point that pushes them towards becoming tenants in common instead. The fact that you cannot pass on ownership of the property in your will is one of the major differences between being joint tenants and tenants in common.
Tenants in common
Holding a tenancy in common means each party owns a separate share of the property, and these can differ in size. This type of joint ownership is popular with parents who want to help their children get on the property ladder or friends who wish to pool their resources to buy a home together.
Say, for example, you are buying with two friends or family members, then the cost of the property can be split between you in any way that suits, providing the total amounts to 100% of the entire home. So, you could hold 60%, while your two friends can hold 20% each.
When it comes to selling, you must all agree in the same way as you would if you were joint tenants, but tenants in common can leave their ownership share to someone other than their co-buyers if they wish.
Tenants in common can also opt to have their own mortgage for their share in the eyes of the law, but the truth is few lenders are willing to offer such mortgages. A joint mortgage, therefore, remains the most frequently used way to finance a property purchase by tenants in common.
Okay, so what are the differences between joint tenancy and tenancy in common?
We've already laid out some key differences between joint tenants and tenants in common in our descriptions above, but for clarity we'll divide them into sections for you below:
Division of ownership
Joint Tenant: Each joint tenant has equal rights to the whole property.


Tenants in Common: Each tenant in common can hold a different share of the property.


Do all owners have to agree to the sale of the property?
Joint Tenant: Yes.


Tenants in Common: Yes.


Can individual shares be left to anyone in a will?
Joint Tenants: No, in the event of your death, your share will be automatically passed to the other owner (or owners).


Tenants in Common: Yes.


Do you need a joint mortgage?
Joint Tenants: Yes.


Tenants in Common: No, but you may struggle to find a lender willing to split the mortgage up in this way.


Tenancy in common vs joint tenancy: Which is best?
As we've seen already, there really isn't a best option when it comes to choosing between holding property as tenants in common or as joint tenants, it really comes down to personal choice and your own individual needs and circumstances.
As a (very) general rule of thumb, joint tenancy usually suits married couples, while tenants in common is more applicable to those who are buying as a group but wish to maintain a degree of separation between themselves and their co-owners.
Petty Son and Prestwich have been helping buyers find their dream homes for over a century. We operate differently from most estate agents, and our people-first approach to the property market has stood us in good stead since 1908. Give our friendly sales team a call to find out exactly why we stand out from the crowd.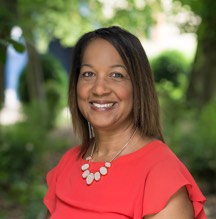 Article By: Jenny Wagstaff
As a Director of Petty's, there isn't much Jenny doesn't do: Lettings management, HR duties, general business admin...the list goes on! When she isn't handling the day-to-day stuff, you'll find her in the theatre or enjoying afternoon tea somewhere swanky.
020 3370 8786 /
Email Directly