Today marks the beginning of 2021's Gas Safety Week, so we thought we'd write a post about electricity.
Just kidding.
Of course, this week's article had to be on the topical topic at hand, so here we are with our guide to gas safety, both from the point of view of homeowners and landlords.
Let's get to it!
Gas safety tips for homeowners
We'll kick things off with some essential gas safety tips for homeowners, but many of these will cross over into things tenants should be keeping in mind as well. Equally, landlords would benefit from reading through these, too, and making renters aware of any points pertinent to their tenancy.
Employ only a Gas Safe registered engineer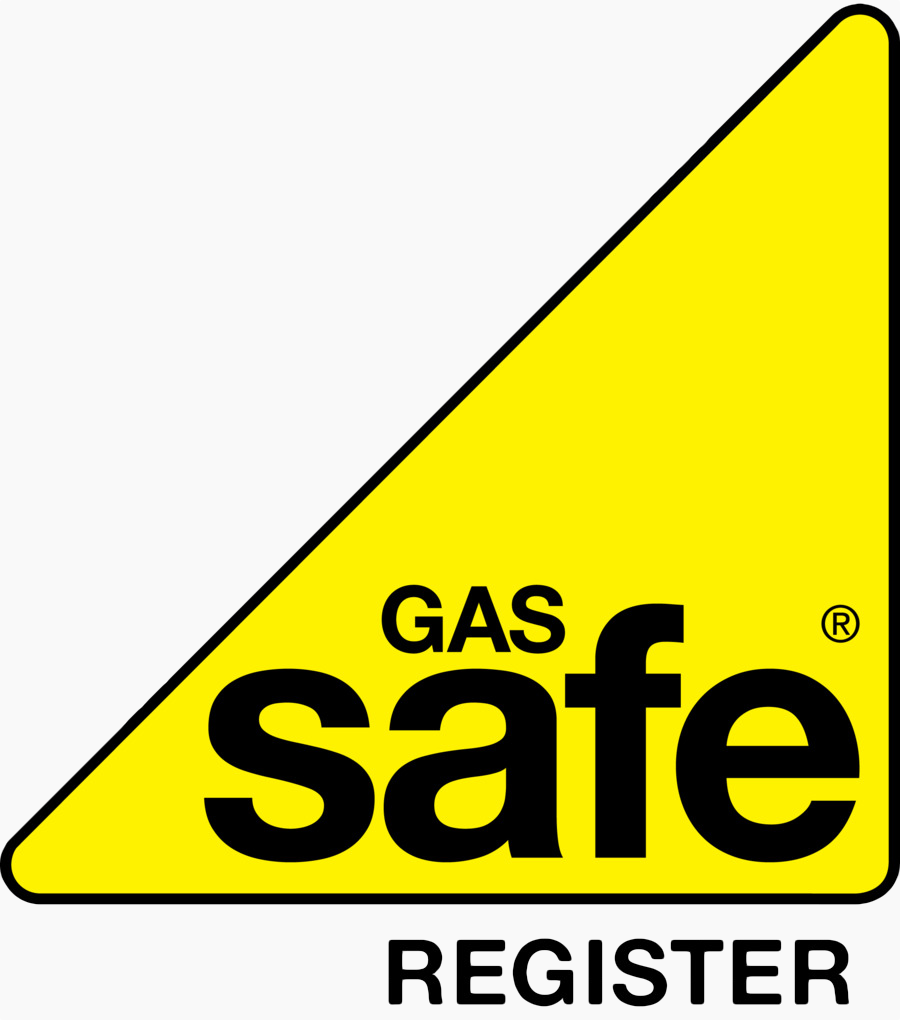 For any gas-related work you need to have done, it's absolutely vital to ensure that you use a registered Gas Safe engineer. Thankfully, finding one is easy. Just head over to GasSafeRegister.co.uk or call freephone 0800 408 5500 to find one in your local area.
Check their ID card, both front and back
It's worth getting into the habit of checking their ID card when your Gas Safe accredited engineer arrives. This will not only give you some peace of mind regarding them being who they say they are, but it'll also give you the opportunity to see what they are qualified to work on, as these details are included on the back of their ID card.
Get your gas appliances checked regularly
You've no doubt heard the old saying, 'A stitch in time saves nine'. Well, a gas check in time can save lives, so getting your appliances regularly checked out makes good sense. It is recommended that checks to every gas appliance in your home are carried out annually.
Book an annual boiler service
Similar to the above, gas boilers should not only be checked every year, they should also be serviced, too. This will serve the dual purpose of keeping you safe and ensuring that your boiler's warranty remains valid, as the majority of manufacturers will insist upon regular servicing to avoid breaking their guarantee clause.
Buy a carbon monoxide alarm
Regardless of whether you opt for a wall-mounted carbon monoxide alarm or one that sits on a high shelf (around 15cm from the ceiling), it's important to have one in your home if you want to remain safe.
Carbon monoxide is a dangerous, odourless gas that can leak from appliances if they haven't been installed or maintained properly or if they are insufficiently ventilated. An audible alarm will alert you to its presence before it's too late.
Be aware of the six carbon monoxide poisoning symptoms
On the subject of carbon monoxide, do you know the six symptoms associated with CO poisoning? Many don't, but you should definitely bone up on the warning signs of a gas leak so that you'll be better equipped to act fast if the need arises.
They are as follows:
Nausea
Headaches
Breathlessness
Dizziness
Collapse
Loss of consciousness
Keep chimneys and vents clear
As we've already touched upon above, carbon monoxide poisoning can occur due to something as simple as poor ventilation, so make sure all vents and chimneys are kept clear and clean. This will allow any gas appliances in your home to burn, and work, correctly.
Know your appliances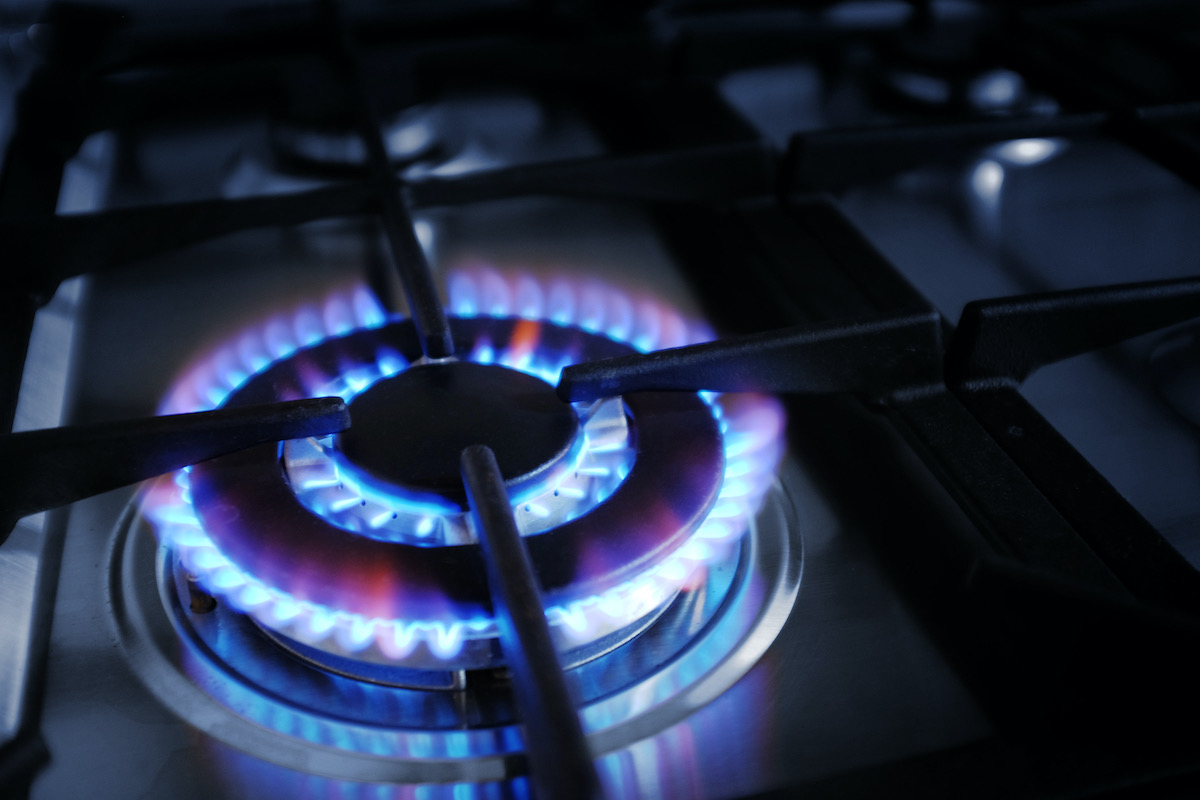 While this may sound like weird, mechanical relationship advice, getting to know your gas appliances really can serve you well. What we mean, of course, is knowing how they behave when they're working correctly, so you can spot the early warning signs when they are not.
Be aware of any unusual noises or changes in appearance. If in doubt, call a Gas Safe registered engineer out and get them to give the appliance a thorough check. It may cost you a bob or two, but that's far better than leaving things to chance.
Do not use gas appliances for anything other than their intended purpose
Sounds obvious, but it's still good advice. Don't, for example, use the flame from your gas hob to warm your room. Equally, tampering or tinkering with gas appliances to change, modify, or extend their purpose is also to be avoided at all costs.
Be emergency ready
Hopefully all of the above will help prevent any emergencies from occuring in the first place, but that doesn't mean you should live in blissful ignorance of the necessary procedures should the worst happen.
Here's what you need to do to stay safe:
Get fresh air into the property straight away by opening external doors and windows.
Shut off the gas supply by turning off your gas emergency control valve, which is located by your meter. Exceptions include meters situated in hard to access or dangerous areas, such as basements, storage vessels, or if the meter is located near an LPG bulk tank.
Extinguish all naked flames and, obviously, do not smoke anywhere in or around the property.
Avoid using electrical switches, such as lights or power points, as these can cause tiny sparks that will be enough to ignite any gas that may be present.
Contact your National Gas Emergency Helpline to report the smell of gas. For England, Scotland, and Wales, the number is 0800 111 999. The number is free and manned 24hrs a day.
An attending emergency operative will inform you of any issues that may be present. It is absolutely vital to follow their advice, be that on correct usage or the need to fix any gas appliances in need of repair.
If you, or anyone else in your home, is feeling unwell, contact your GP or nearest hospital and inform them that you suspect you may have been subjected to carbon monoxide exposure.
Finally, do not turn the gas supply back on until it has been checked and signed off by a Gas Safe registered engineer.
Gas safety tips for landlords
As we mentioned in the intro to the homeowners tips, all of the above should be heeded by landlords and the relevant knowledge passed on to their tenants. There are, however, a few additional responsibilities that landlords need to be aware of.
These are as follows:
Gas safety checks
In order to keep your tenants safe and stay on the right side of the law, landlords have a responsibility to ensure that all gas appliances and their flues are checked and safe to use. As one would expect, these checks must be carried out by a Gas Safe registered engineer (see above for how to find one near you).
Gas safety checks can be conducted any time between 10 to 12 months after the last check was carried out without the original check's expiry date being affected. Conducting a check before or after the 10-12 month rule will result in a new deadline date being set, namely 12 months after the current check is conducted.
It's important to remember that while any gas appliances owned by your tenants will not be your responsibility, as a landlord you will be held accountable for any connecting flues. The only exception to this rule is when the flue in question is used solely for the tenant's appliance.
Gas safety record
Once your gas safety check has been carried out, you will receive a CP12 certificate, more commonly known as a Gas Safety Record or Gas Safety Certificate. Landlords are required by law to provide their tenants with a copy of this record within 28 days of the check being conducted or at the beginning of a new tenancy, should you have new tenants move in.
For short-term lets of 28 days or less, landlords are required to clearly display a copy of the record somewhere within the property being rented. Landlords are also required to keep copies of their gas safety records until two subsequent checks have been made.
Maintaining gas equipment
Unsurprisingly, landlords are also responsible for the upkeep of all gas equipment within any property they rent out. This includes not only appliances, but also pipework, flues, and chimneys, too.
Where possible, manufacturer's guidelines regarding servicing should be adhered to. If this isn't available to you, then a regular annual check will usually be sufficient. Speak to your Gas Safe registered engineer for further guidance.
The annual gas safety check does not include installation pipework, but both the HSE and Gas Safe Register advise landlords to ask their visiting engineer to test for tightness throughout the gas system, including the installation pipework. They also recommend asking the engineer to conduct a visual check of all gas installation pipework wherever this is possible.
Landlords are not formally required to keep maintenance records, but it's a good idea to do so, as you will need to demonstrate that any pipework, appliances and flues in your property have been regularly maintained and repaired where necessary.
That's it for this Gas Safety Week post, we sincerely hope you found it useful and informative.
If you are looking to move home, rent, or let a property in or around the capital, speak to us. Petty Son and Prestwich have been helping buyers, sellers, tenants, and landlords navigate the property market for over a century and we'd love to share our expertise with you.
As a family run business, we differ from the corporate estate agency model in a number of ways. Give us a call to find out more about how we can be of service to you and help turn your property dreams into reality.