Finding a rental that ticks all the right boxes can be tough at the best of times, but for those looking to move with furry friends in tow it can often feel like they've taken on mission impossible. Yep, renting with pets can be tricky, but there are a few tips tenants can follow in order to make their move smooth and successful, and we'll go over those in today's post.
We've also got some advice for landlords thinking of accepting tenants with pets, as well as reasons why those landlords who aren't might want to reconsider. So, regardless of which side of the rental fence you find yourself on, there's something for you here.
Reasons why landlords may not like tenants with pets
Let's be honest, if we put ourselves in a landlord's position, it doesn't take a lot to work out why a blanket ban on pets would be their go-to option...especially if they're not pet owners themselves. The property they are renting out to tenants is their investment, and a fairly hefty one at that.
Pets can be a pain for landlords. Causing damage, annoying neighbours, bouts of flea infestations, and making ungodly smells are just some of the things that make taking the easy option of not allowing pets seem like the right thing to do. The cost and the hassle just doesn't seem worth it.
The problem with blanket bans is that they are, by their very nature, indiscriminate. Landlords would be far better off dealing with each tenant, and their pets, on a case by case basis, even if it does mean a little extra work.
Pet-friendly landlords are in demand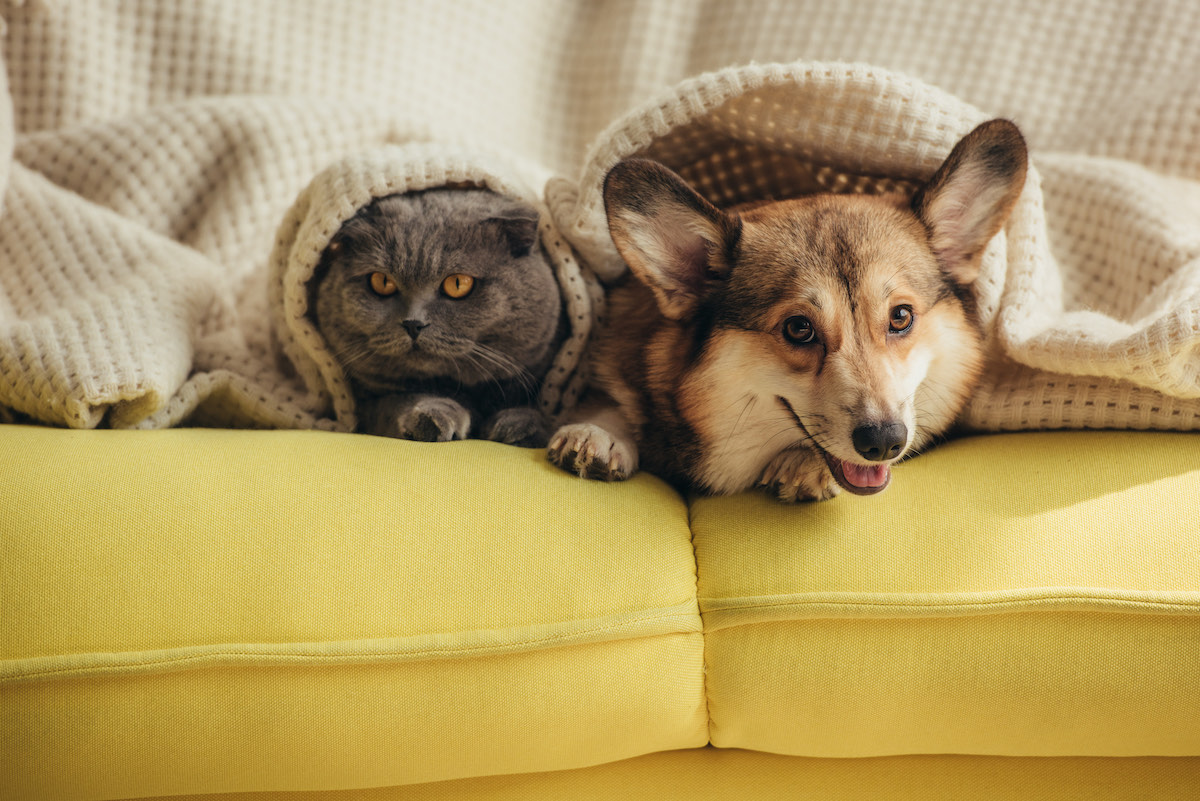 The argument for making individual assessments is further strengthened by the fact that landlords who are willing to accept pets are in incredibly high demand, even more so since lockdown has taken pet ownership to a whole new level in the UK.
In short, landlords who are open to allowing pets in their properties will have far more tenants vying for their offerings. Not only that, they may even be able to command higher rents as a result as well.
And, pet parents can be great tenants
It's also worth bearing in mind the fact that those who share their lives with companion animals can actually make outstanding tenants. If they can responsibly take care of their pets, the chances are good that they'll be kind, considerate, and altogether happier humans.
From a more selfish standpoint, landlords will often find that tenants who keep pets are also far more likely to renew than those without, simply because the aggravation of finding pet-friendly landlords is so great. Not only that, they'll tend to look after the property properly, too, as they'll be loathed to give their landlord any reasons to look elsewhere for new tenants.
Advice for landlords thinking of accepting tenants with pets
If you are a landlord and the above has got you thinking, check out our post Landlords, Should You Allow Tenants To Keep Pets? for more advice on how to allow pets and keep the downsides of doing so at a minimum.
Tips for tenants with pets looking for a new rental
With the landlord side of things out of the way, what about the tenants who are looking for a new home to share with their best buddy? What advice do we have for them? Plenty, actually!
Let's get to it.
Start your search as early as possible
As you would have no doubt already gathered by now, finding a decent property to rent when you have pets can be tricky to say the least. Good pet-friendly rentals just aren't that easy to come by.
Not only will your selection pool be limited, you may also have pet-specific criteria that needs to be met, too. Dog owners may need a garden or easy access to parks or green spaces, for example, so the field is narrowed further still.
Starting the search for your new home as early as you possibly can will take the pressure off and allow you to make the right decision, as opposed to settling for second best. Give yourself the time required to find the right home and take the stress out of your search. You'll be glad you did.
Discuss the situation with your letting agent
Letting agents, like us here at Petty's, can be fantastic allies when it comes to finding pet-friendly accommodation. As natural intermediaries, we're perfectly placed to handle negotiations between tenants with pets and landlords who, on the face of things, aren't willing to accept renters with fur babies.
The 'No Pets Allowed' clause is often something that is added by landlords without much thought, but a good letting agent can help put your side across and explain why accepting a tenant with a pet can make sense. The landlord may or may not go for it, but a skilled letting agent will be able to put a great case forward for you, so always ask.
Prepare a pet CV
Pet CVs can be a fantastic way to demonstrate responsibility and put a landlord's mind at rest.
Typically, a Pet CV will include details of vaccinations, flea and worm treatments, microchip number, and anything else that matters to your pet and their overall wellbeing and safety. Naturally, it'll also contain key contact information, too, such as your details and that of your pet's vet and who to call in case of an emergency.
Oh, and don't forget to add a super-cute picture as well!
Show references from other landlords
Of course, this falls under the 'where possible' umbrella, but if you can produce references for your pet from previous landlords, it'll be a tremendous help.
Many landlords will be on the fence over allowing pets, torn between feeling as though they should and wanting to protect their investment. This small detail can often be enough for them to give you and your pet the green light.
Arrange to meet the landlord with your pet
If negotiations are going well and you are able to meet your prospective landlord in person with your perfectly behaved pet, do it. It's an ideal opportunity to put their minds at ease.
Dogs Trust actually recommend you invite your landlord to your current dwelling so they can see for themselves how you and your pet live together, which can allay any fears or concerns they may have about letting their property to you and your pet.
Make sure your tenancy agreement is amended
Finally, should all go well and you get the go ahead to move in with your favourite bundle of fur, make sure you have it in writing. The best way to do this is to have your tenancy agreement amended to include the fact that both parties have come to an understanding over the inclusion of a pet being kept in the property.
Obviously, from a landlord's point of view this means agreeing to allow pets in their rental, but it's vitally important that the tenant is aware of their responsibilities as well...and sticks to them. Many landlords will agree to allowing pets, but only under certain circumstances, such as the property being kept clean and odour free.
Never keep a pet without permission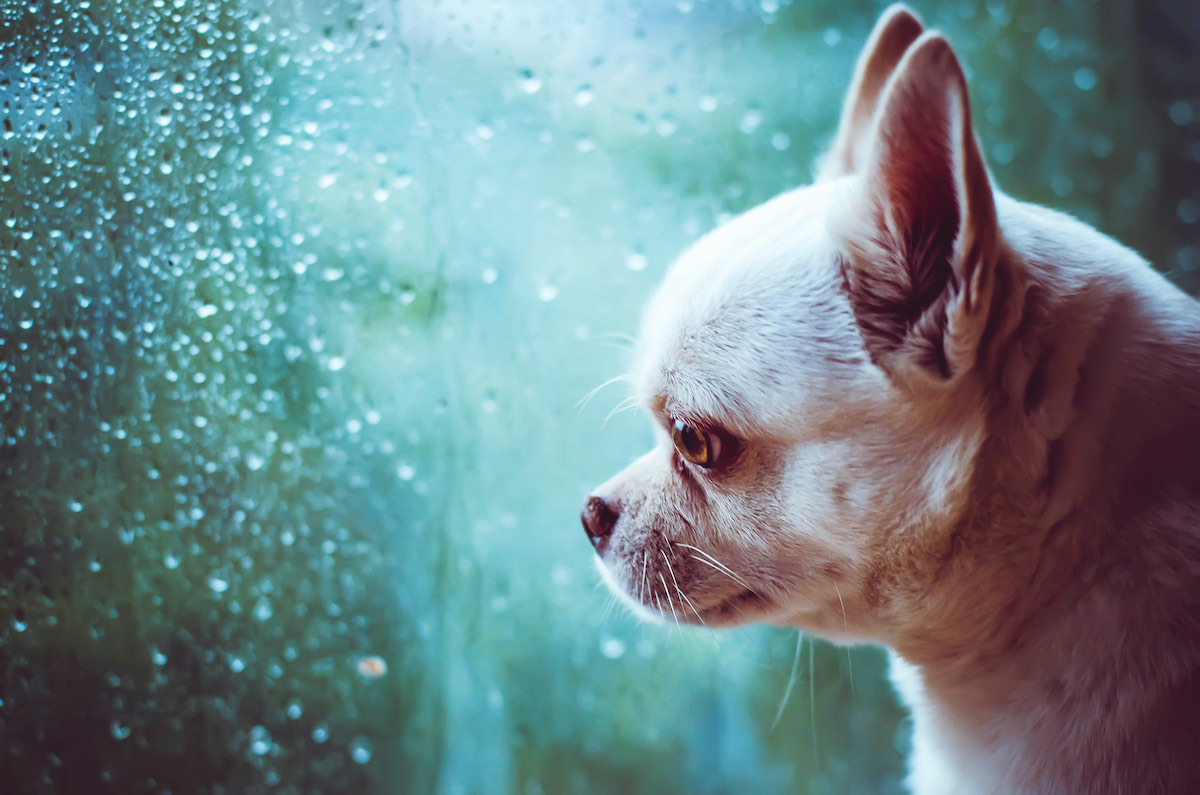 Before we close this post on renting with pets, we need to emphasise the importance of obtaining consent to keep animals in rented accommodation. You may think you can get away with it, but invariably the opposite will be true - and that spells trouble.
Failing to declare a pet to a landlord who has explicitly stated you are not allowed to keep them is grounds for eviction, and no one wants that to happen. Be straight with your landlord and, in most instances, they will be fair with you.
Looking to rent in Wanstead or the surrounding areas but don't know who to turn to for advice? Come to Petty's! We have over a century of experience in E11 and beyond, so no other agent knows the local area quite like we do. Give us a call to find out more.