Basement conversions have been around for years, but the last couple of decades have seen a dramatic increase in their popularity and more than a few extravagant projects have hit the headlines...for reasons both good and bad.
Converting your cellar can make a lot of sense, but it's certainly not for everyone. A common rule of thumb is that a subterranean redevelopment will take twice as long as those carried out above ground, so are they really worth the hassle?
Today's post will explore both the pros and cons of basement conversions and look at the practicalities associated with going underground, too.
Let's dig deeper, shall we?
Are basement conversions a good investment?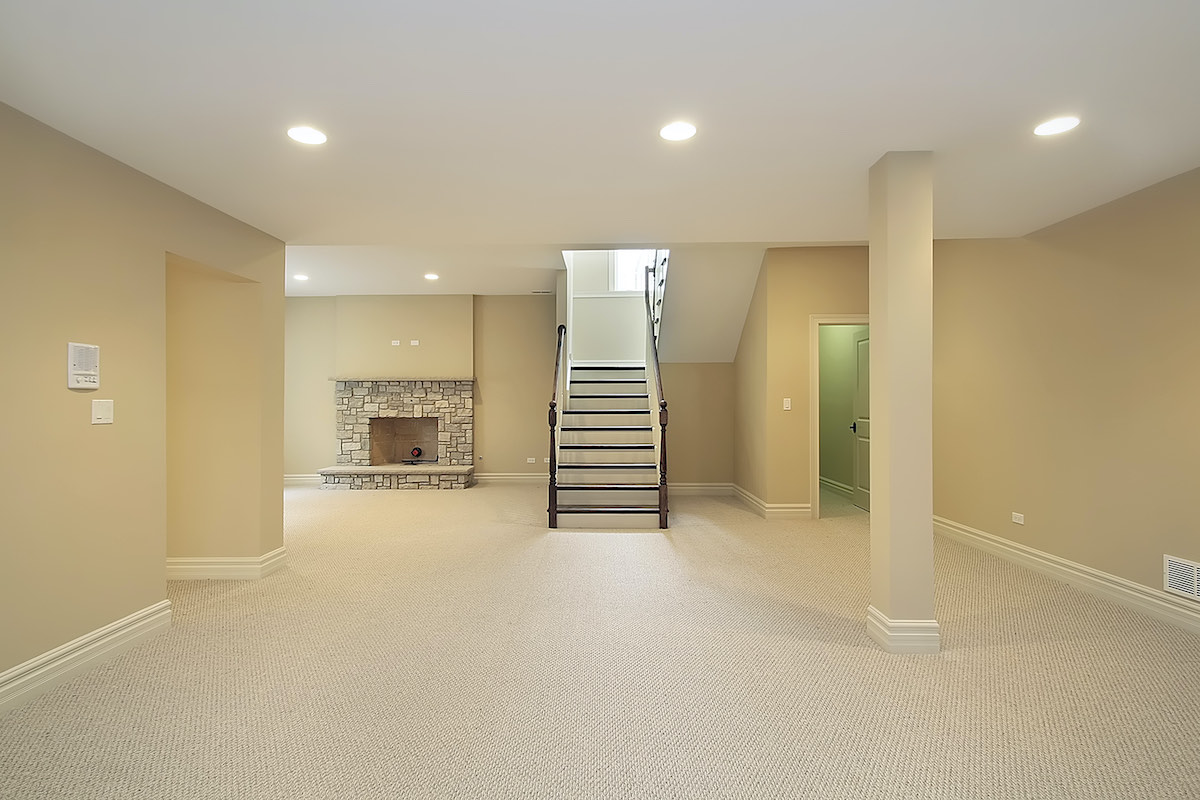 Whether or not a project is a sound investment is, quite understandably, one of the most common questions people ask themselves before they commit to tackling a major home improvement. Basement conversions are no exception.
In monetary terms, converting a cellar can result in a 10 to 15% boost in the overall value of your home. The additional space can also be used to bring in regular rental income, should this be an avenue you'd wish to explore. However, weighing up whether or not these plus points actually make taking on a basement conversion worthwhile will primarily be determined by how much the project looks set to cost (more of which in the section below).
Other factors are also at play, too. While extending the overall square footage of any property is desirable, the fact that many basement conversions are so owner-specific can often work against them. A humidor (a humidity-controlled cigar room) or wine cellar may be just what the current owner wants, but try selling those to a non-smoker or teetotaller!
Naturally, cigar rooms, elaborate wine cellars, and even underground swimming pools, can all be changed and renovated by future purchasers to meet their own requirements, but you will be narrowing the field considerably when the time comes to move on. Buying into immediate work and disruption isn't a strong selling point, after all.
Creating an extension of the existing living space, on the other hand, will broaden the home's appeal, so usage is an important element to take into account. Other details, such as time and stress associated with taking on such major works, should also be given careful thought as well.
As with lots of other property-related questions, a black or white answer is hard to come by when working out whether or not a basement conversion can be considered a good investment. Some will be, some won't.
How much does it cost to convert a basement?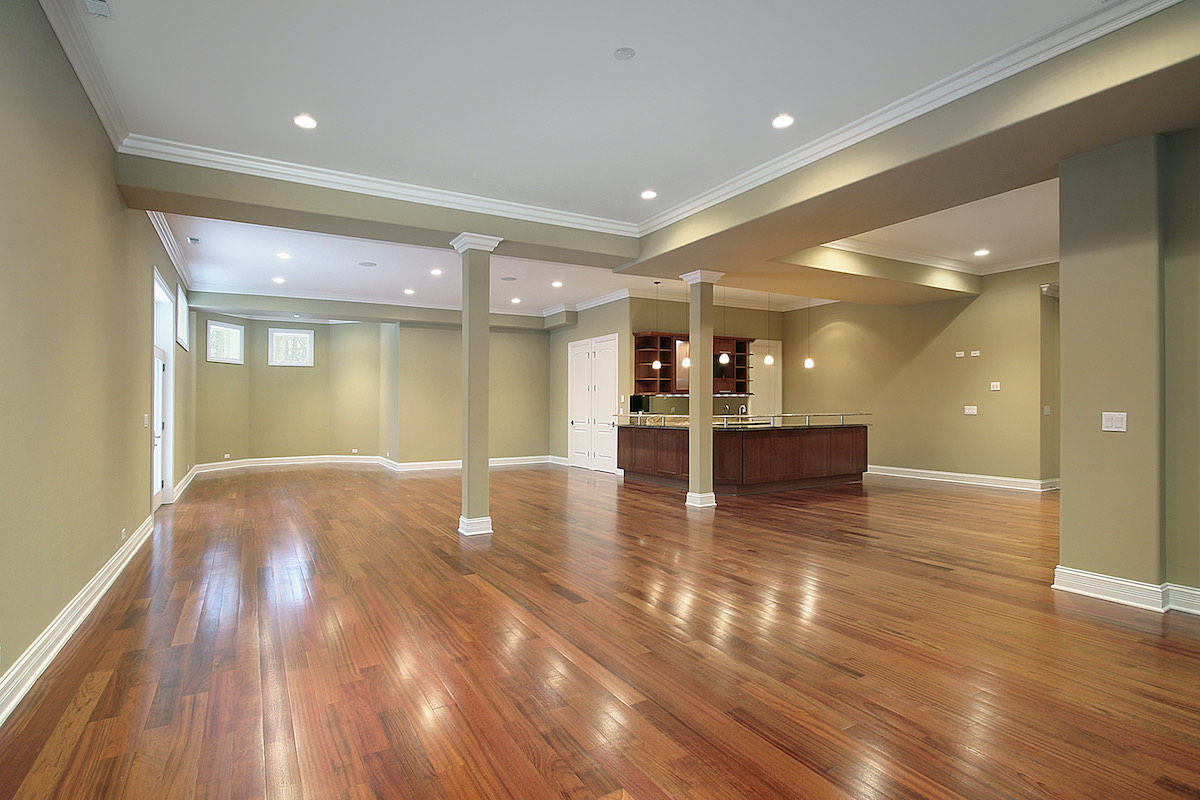 As you can no doubt appreciate, no two basement conversions are the same, so prices can vary dramatically.
The biggest variable is definitely whether or not you are renovating an existing cellar or excavating an entirely new space, with the former costing somewhere in the region of £800 to £2,000 per square metre and the latter potentially hitting the heady heights of £5k+ per square metre.
Other factors include the aforementioned usage; a home gym will cost a whole lot less than a swimming pool, for example. Then there's the additional extras such as fees for planning, regulations, design, party wall agreements, and more. Oh, and don't forget the small matter of 20% VAT, too.
With all these factors at play, the price of a basement conversion can add up pretty quickly.
It's also worth bearing in mind that converting a basement will often cost a lot more than a loft conversion, where the average price will be somewhere in the region of £1,200 and £2,000 per sqm. While costs will differ just as much, and for similar reasons, loft conversion will generally be a cheaper option, which is why homeowners commonly extend downwards only once they have exhausted their options skywards.
Do basement conversions require planning permission?
Once again, this will vary from project to project. If you plan on converting an existing cellar without any further structural work, then planning permission will not be required.
However, if you need to dig down further and excavate soil to provide adequate headroom, you probably will require planning permission. While there are no set ceiling height minimums for basement conversions currently in the building regulations, a practical minimum ceiling height is around 2.4 metres.
For those living in listed buildings or properties situated within conservation areas, planning permission must be sought and buildings regulations met. Something else to think about here is Party Wall Agreements, which leads us nicely to our next point.
Do your neighbours need to be informed?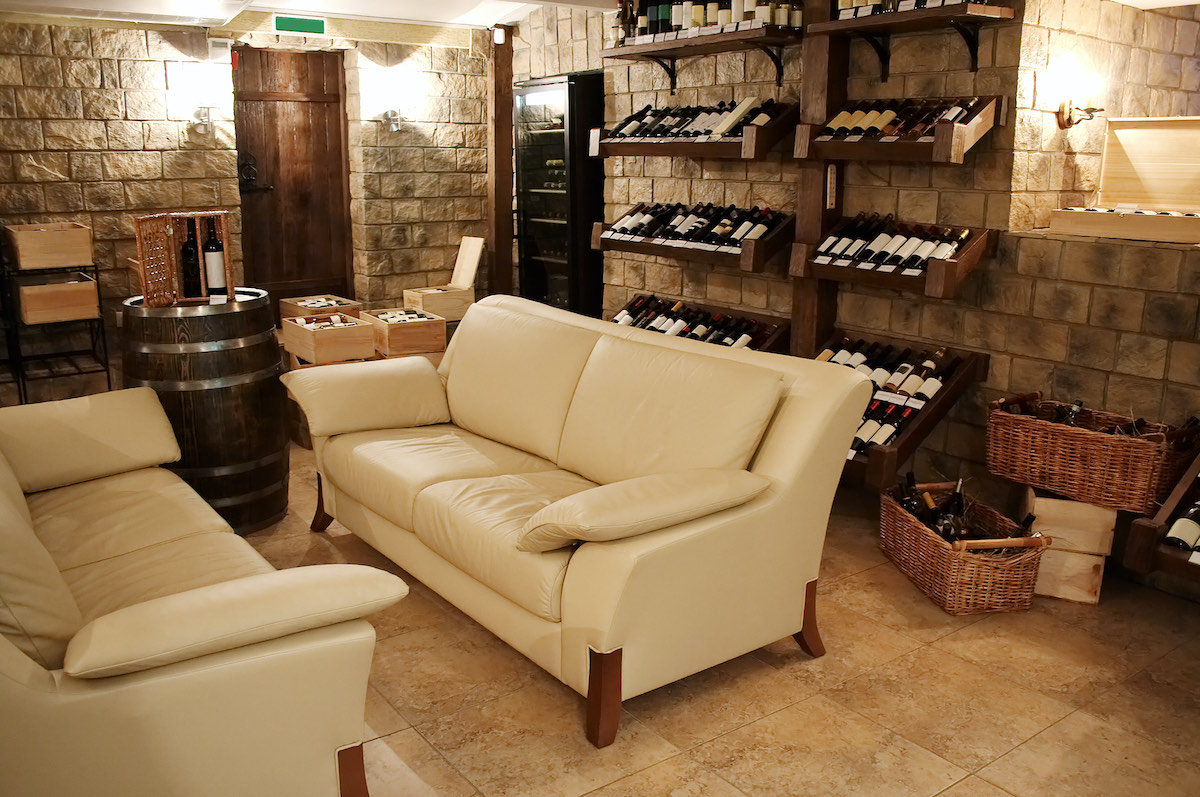 If the basement conversion you intend to carry out will affect a party wall, you must inform your neighbours before work commences. The same applies to any leaseholders of adjoining homes. If no party wall is affected, you have no obligation to ask your neighbours, but that doesn't mean you shouldn't.
Informing your neighbours of your intentions is the courteous thing to do. Yes, it could lead to a difficult conversation, but it's always best to be upfront about plans such as these. Think about the shoe being on the other foot: how would you feel if the first you heard about work commencing was an official notice on your doormat? Chances are you wouldn't be too pleased about it.
Pop over and speak to your neighbours at a mutually convenient time and explain what you intend to do and why. They'll appreciate your honesty and forthright approach, even if they really would rather you didn't disrupt their lives while work is carried out. A brief and informal chat can often be the difference between objections being raised and not.
Common problems with basement conversions
Basement conversions are one of the most notorious home improvements available to homeowners, and with good reason. There are no end of horror stories out there about failed, and costly, attempts to extend downwards, but what are the main hurdles people face?
Let's take a look.
Damp
Number one on the list is damp. Water courses, poor ventilation, and numerous other reasons can all result in a damp and uninviting basement, which is definitely to be avoided if you're spending upwards of £50k to create a new space in your home.
Cutting corners is the prime suspect here, and you really do get what you pay for in terms of both materials and expertise. Don't scrimp on this part of the project. If you do, you could be looking at a far higher bill later on to put things right.
Light
Obvious, but often overlooked, getting the right amount of light into your basement is absolutely vital if you want to maintain a homely feel and use the conversion as an extension of your living space. Lighting a basement correctly can be a challenge, to say the least, but it's definitely not impossible.
Design is everything. Clever use of glass ceiling panels and skylights can have a dramatic impact and reduce dark spots to an absolute minimum, providing you have enough natural light entering the building above ground to work with.
If you're struggling to get enough light on the ground floor, it may be worth reconsidering your basement's usage rather than trying to force natural light downwards when there's already so little available to you and your design team.
Media rooms and home gyms are good examples of areas that don't really benefit from natural light, so these may be better options to consider for your conversion.
Disruption
Last of the big three is disruption, and it's definitely a biggy. Carrying out major works like a basement conversion can be a real headache for you, your family, and your neighbours, so thorough consideration is imperative before undertaking such a project. In some instances, you may even have to move out of your home while the conversion takes place.
If you do stay, both the mess and commotion can take their toll. Spare a thought for your neighbours, too, who will still have to put up with both yet have very little upside to show for it when work is completed. Tread as lightly as you can and show them consideration and respect throughout.
If you would like further advice or recommendations on who to approach about carrying out large scale works such as basement conversions, give us a call. As local estate agents with over 100 years of serving the community behind us, we have a Rolodex brimming with contractors and architects who we both use and trust, and we'd be happy to put you in touch with them.
Alternatively, if you decide that converting the basement is too big a job, but still need the additional space, we can help you make your next move. Call our friendly sales team to discuss your options and how best to proceed today.