Whether you're searching for property online or off, it's highly likely you would have come across this piece of estate agent jargon, but what does Sold STC actually mean for buyers and sellers?
We'll find out in today's post!
What does sold STC mean?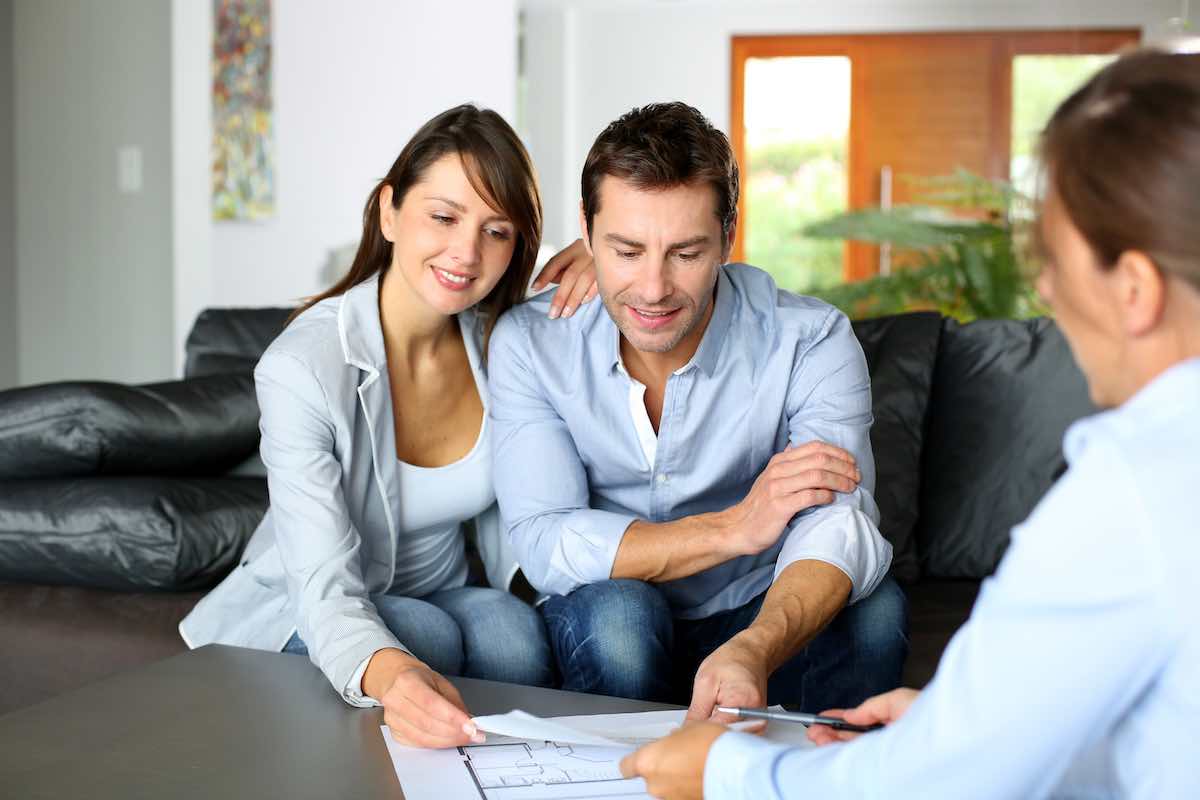 Sold STC (Subject To Contract) means the owner of the property has accepted an offer made by a buyer, but the paperwork and process required to make a sale legally binding has not yet been completed.
Although this sounds straightforward enough, there are a few more things you need to know about sold STC, and we'll get to those below. It's also worth bearing in mind that while 'Sold STC' is a relatively standard phrase used across the industry, some agents may use slightly different terminology, such as Sale Agreed, for example.
Under Offer is another frequently used term, but there is a very slight difference to take note of here. Under offer means that an offer has been made by a prospective purchaser of the property, but the seller has not yet accepted it. This basically means that the property is one step behind being sold STC.
Although knowing the difference between sold STC and under offer will give you a greater insight into what stage the sale is at, in reality the difference between the two terms is negligible, as we'll soon find out.
What does sold STC mean if you're a seller?
For sellers, moving their property over to sold STC status means that their home will effectively be removed from the market.
Why effectively and not explicitly?
Well, marking a property as sold subject to contract means that your listing will be labelled as such on your agent's website and all of the property portals - such as Rightmove, Zoopla, OnTheMarket, etc. - it was placed on by your estate agent. It also means the For Sale board outside your home will be changed to Sold or Sold STC as well.
However, all of this doesn't actually remove the listing altogether, as it'll still be there for all to see. Therefore, it's better to think of moving to sold STC as a status update rather than a complete removal altogether.
Moving the property over to sold subject to contract also means that the conveyancing process can begin. Both your solicitor and the buyer's legal representative will work together to complete the transfer of ownership from this point onwards.
What does sold STC mean if you're a buyer?
As a buyer, sold STC means you are at the stage where your solicitor will gather all of the necessary information required in order for you to make a safe purchase. Surveys and searches will be conducted and any pertinent questions will be asked so that you'll have a complete picture of the property and any problems will be highlighted.
Although this stage can be painfully slow, it is an absolutely vital step to take before signing on the dotted line. Once the sale becomes legally binding it's too late to pull out, so you'll naturally want to be 100% certain about the property in question before you finally commit and hand over hundreds of thousands of pounds.
As we'll see next, the length of time this process takes can be problematic as well as frustrating, so it's best to be as proactive as possible. Chase both your solicitor and agent if you feel things aren't progressing as quickly as they should be and answer any questions they may have promptly in order to keep things moving forward.
Can other buyers still make an offer on a property sold STC?
Unfortunately, yes.
At the time of writing, there's still nothing in place legally that prevents further offers being made, and accepted, once a property is considered sold STC. This practice is commonly referred to as 'gazumping'.
Although gazumping isn't illegal, it is a practice we'd strongly advise against as it is extremely unfair and, arguably, immoral.
That said, if the property remains visible on property portals and the agent's own website, there's nothing to stop interested parties making contact to find out more about the offer and the stage at which the sale is at. Obviously, sales can fall through for a number of reasons, so agents are entitled to keep these interested parties on file so they can be contacted should the current buyer decide to pull out.
What many don't realise, however, is that the seller's agent is actually legally obliged to pass any higher offers on to their client as well, as they are bound by contract to work in the best interest of the vendor, not the buyer. The onus then falls on the seller to do the right thing and disregard the offer, but some sellers get tempted and end up accepting the increased offer.
So, you're saying property sold subject to contract can still fall through?
Regrettably, again, the answer is another unfortunate yes.
Should a seller wish to accept a higher offer from a new buyer, there's nothing the original buyer can do about it. Not only will this result in the buyer missing out on the property they've set their hearts on, it also means they will likely be seriously out of pocket, too, as searches and surveys would have already been paid for.
What's the point of stating a property is sold STC, then?
It's a good question, given that the whole stage can seem pointless if you can be gazumped at any point. The truth, however, is that the likelihood of gazumping actually happening is extremely small and the sold STC stage is actually a beneficial phase of the sale for both parties.
Remember, the option to change your mind and pull out is a two-way street and is available to both the seller and the buyer during the sold subject to contract stage, so it does offer the buyer a degree of protection...even if it can leave them feeling vulnerable at the same time.
Should their surveys show up any issues, for example, they will still be able to get out of the sale before it's too late or they'll be able to renegotiate with the seller to incorporate any problems found into a new price for the property. It keeps things open until both seller and buyer are satisfied with every aspect of the sale, then the process can move into the exchange of contracts phase.
Further advice on avoiding gazumping
As stated above, being gazumped is a horrible situation that is unjust and unethical, but it's not illegal, unfortunately.
From a buyer's point of view, rather than settling for just sold STC they should ask the seller, through their agent, if they are willing to take the home off of the market altogether. This is the best course of action, providing all of the necessary checks and verifications are carried out to ensure that the buyer is in a suitable position to follow through on the offer they have made.
There are lots of other things you can do to help lessen the chances of gazumping rearing its ugly head even further, but they are beyond the scope of this article. Thankfully, though, we've already outlined them in another post, so do check out our how to avoid gazumping list to find out more.
If you are thinking about buying or selling property in or around East London or West Essex, give us a call. Our friendly team of experts are always happy to help out with professional advice on all things property, so feel free to get in touch.