Today's post is all about a property chicken and egg situation: synchronising the sale of your old home whilst purchasing somewhere new to live.
Questions such as 'Should I sell my property first?' are frequently asked by those looking to move, so we're going to give you our opinion on what can be a confusing process for homeowners.
In truth, there's no definitive right way to go about such matters, as there are an infinite number of variables, but we'll give you our recommendation and advice below. We'll also take a look at how you're likely to be viewed by agents depending on where you're at in the selling process and the stages you can expect to go through.
Let's get started.
Should you find a property first and then sell your home?
On the face of it, doing things this way around sounds like the logical thing to do. After all, who wants to sell their home and then have to find somewhere to live? Surely that would be madness?
Not so fast.
When taken in percentage terms, selling your home first comes out as the best way to proceed. So, before we go any further with this article, let us be clear about how we advise those looking to buy and sell at the same time:
Our advice is emphatic: you must sell first!
Of course, this isn't the only way you can do things and it's not necessarily going to be the right decision for you and your circumstances. There are also market conditions to be taken into account as well.
However, as a blanket piece of advice, selling first is the best option by far, and we'll explain why in a bit.
But, I don't want to be homeless!
We hear you, and it's a concern that everyone has, so you're by no means alone.
The thing is that selling is a bit of a misleading term. What we really mean by selling first is that you should accept an offer from a willing buyer, not actually move out of your home!
So, effectively, what you are doing is accepting an offer from someone who has expressed concrete interest in your home, but the sale will effectively be subject to you finding somewhere to buy.
How estate agents view you and your position in the market
One thing that many people overlook when they enter the property market is how agents actually work. Regardless of which estate agent you're dealing with, they have to work in their vendor's best interest.
So, what does that mean exactly?
Well, in terms of the agent, they'll be looking to present the seller with the very best buyers in the market first. For want of a better word, the hot buyers.
What makes a hot buyer? There are different levels. From cash buyers with no chain, all the way down to those who haven't even thought about placing their property on the market for sale.
That's right, if you haven't listed your property yet, you're deemed as the polar opposite of hot. Ouch!
So, although there are nuances to each segment, estate agents will make a broad judgement based on the four following scenarios, with number one being the most favourable:
Chain-free or nothing to sell
House under offer
Property on the market, but not yet under offer
Home to sell, but not yet listed
What this means for you as a buyer
This may all sound like a lot of fuss about nothing, but it really does matter.
Going back to what we said earlier:
Estate agents MUST work in the best interest of their vendors (sellers).
So, as a buyer, if your home isn't yet listed for sale, you are going to be introduced to the property last each and every time. Many people look around and think that there aren't any suitable homes out there, but it could well be the case that those suitable homes are actually coming to market...they're just being snapped up before you get to see them.
Here at Petty's, for example, at any one time we have a database of hundreds of buyers whom we'll match to vendors depending on both party's circumstances, wants, and needs.
In other words, working in the vendor's best interest.
As a buyer, you'll want to be one of those who the agent cannot wait to introduce to a property. The question is, however, how do you make that happen?
Making yourself a better prospect for agents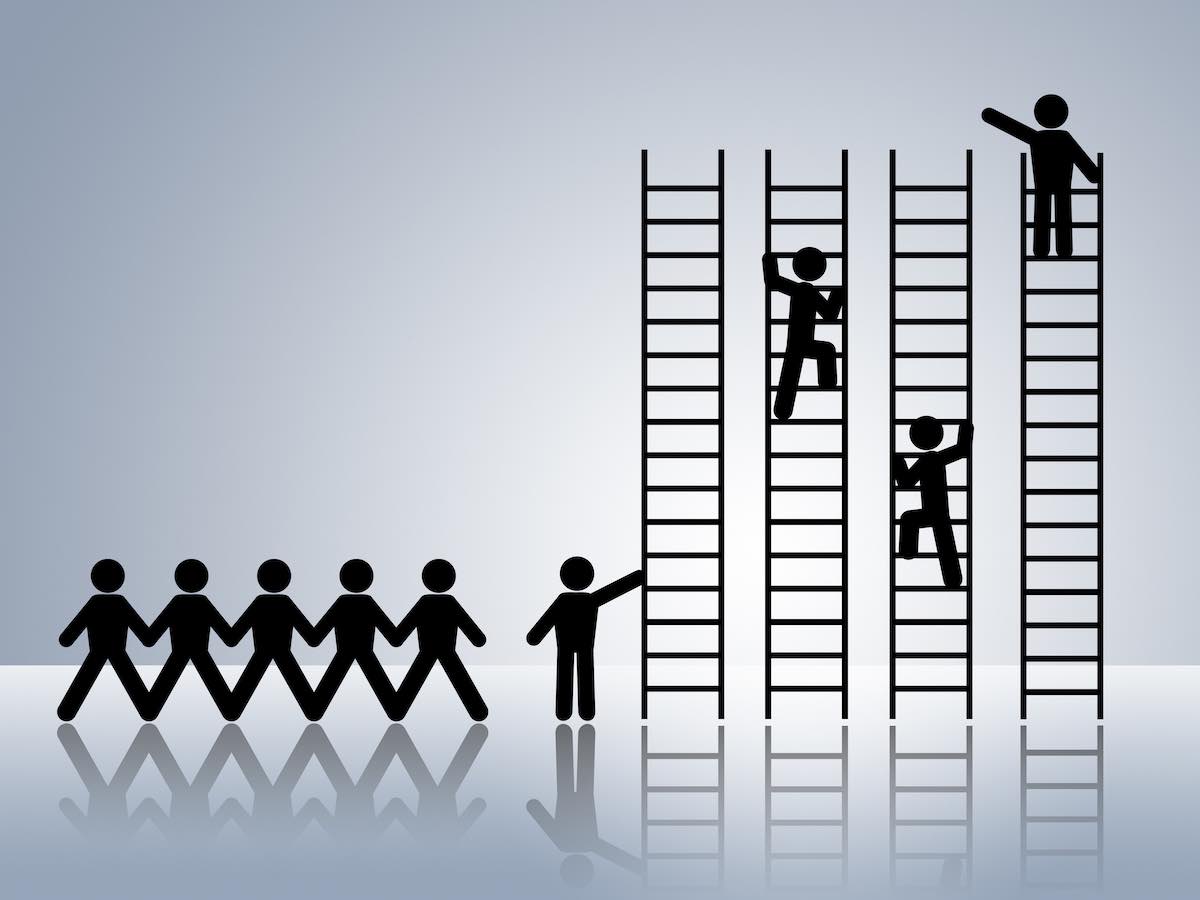 It's clear, then, that you need to move up the ladder in terms of how you're perceived by agents. Your attractiveness as a buyer will affect when you'll get to see the latest properties hitting the market, and that all circles back to our original advice: sell first.
By selling first, you are putting yourself up on the top rungs, seeing properties as they hit the market and having the luxury of choice, instead of simply waiting for what has been left over.
Going to an agent as a buyer with a property already under offer shows that you are highly motivated to move. Thus, it would be in their vendor's best interest to have their home shown to you before others further down the property pecking order.
Buying and selling at the same time: The process
So, now that we've got the big question out of the way, what about the process? How do you effectively synchronize a property sale and purchase?
At the risk of sounding like a broken record, there will be subtle differences here and there from individual to individual and there's also the timescale of your own sale to contend with. Remember, you can only control what you can control.
With that little caveat out of the way, essentially the stages are as follows:
Know thyself - Initially, the only things you should be thinking about are: Why do you want to move? What kind of property do you want? What are your property must haves? and What are your property nice-to-haves?
Start looking - Have a look around the property portals to see what's out there and how well they match your basic checklist. We are by no means saying don't view properties, just don't set your heart on them at this stage. Now is also a good time to start shortlisting local estate agents and conveyancers you'd like to work with to sell your home.
Do the math - Run the numbers on your prospective property purchase to see if the move is financially viable for you at this present time. Speaking to a good mortgage broker can help here.
Get pre-approved - Once you've gone over the figures and have been advised by a mortgage broker, getting a mortgage in principle should be your next step.
Prepare to put you home on the market - Now that you have established affordability for the property type you'd like in the area you want to live, it's time to start preparing to go live on the market. Check out these preparing a home for sale tips for more details.
Instruct your estate agent - You should, by now, know a lot more about all of the agents in your area and have a first choice you'd like to work with. Now is the time to sit down and discuss the contract you'll be working with and, finally, instruct them.
Instruct solicitor - As above, you'll likely have a conveyancing solicitor in mind, so let them know you're ready to act and complete the necessary paperwork.
Check the marketing - Don't simply trust your agent to get everything right - double check all of the marketing they produce. It is, after all, your home that's up for sale, so make sure it's being presented properly.
Go to market - Once all of the above is in place, instruct your agent to send the listing live.
Look through the buyer's eyes - Again, it's time to check your agent's work. Jump on to their website, Rightmove, Zoopla, OnTheMarket, etc. to view exactly how your home is being seen by those that matter: Buyers.
Prepare for viewings - Now your property is live, viewing are the inevitable next step. Make sure your home looks at its best before the first potential buyer crosses the threshold.
Receive and review offers - At this stage, you can expect to receive offers pretty quickly. Review them all and, if you like them, accept!
Start actively looking with intent to buy - Make your position known to agents in the area you wish to buy. Tell them you're under offer and ready to move now.
Make an offer yourself - Hopefully, your tactics have paid off and you've found your dream home. If you have, what are you waiting for...make an offer!

As you can see, the process is relatively straightforward when it's broken down into its constituent parts. While it may seem daunting, having the right professionals by your side will go a long way to settling your nerves and making your move as smooth as possible.
If you're looking to sell in Wanstead or any of the areas surrounding E11, get in touch. We've been operating in the local area since 1908, so we know a thing or two about helping people move in and around East London and West Essex!
Give our team a call to discuss your options and explore what's right for you. We're always happy to help.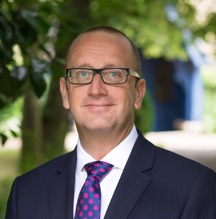 Article By: John Wagstaff
As Petty's MD, John steers the ship. He is, however, first to admit that the team around him run the show, and he's incredibly proud of each and every one of them. Sporty and studious, caring and loyal, John is a father of two wonderful children (and Cooper the dog).
020 3370 8784 /
Email Directly