While the weather remains unpredictable for now, with short sleeves still the order one day and raincoats and jumpers being dragged out of storage the next, there's no denying the fact that autumn is creeping up on us fast.
Autumn 2019 in Northern Hemisphere actually begins next Monday (23rd September), so it's time to look at how the change in season can affect the property market and whether or not it's a good idea to put your home on the market sooner rather than later.
Let's dive straight in!
Keen buyers
Although spring is widely considered to be the best time of year to sell property, autumn is not without its plus points either. One of the main reasons for this is the keenness of buyers to get things done and dusted before Christmas.
With this in mind, it's always best to get your property listed as early in the season as possible. While it's certainly possible to complete a move in under three months (see our post on How Long Does It Take To Buy A House for more details on this part of the process), leaving things much later than October shortens the odds for buyers who hope to be settled in their new home in time for the festivities.
September is the second "New Year"
For many, September is almost as fresh a start as January 1st. The kids are back at school starting a new year and the feeling of change can extend to parents, too.
This attitude shift can often instigate a desire for a new start in other areas of life, with a property move high on the list. Autumn always sees a bump in interest for agents after the summer slowdown and sellers would be wise to ride the wave early.
Autumnal feelings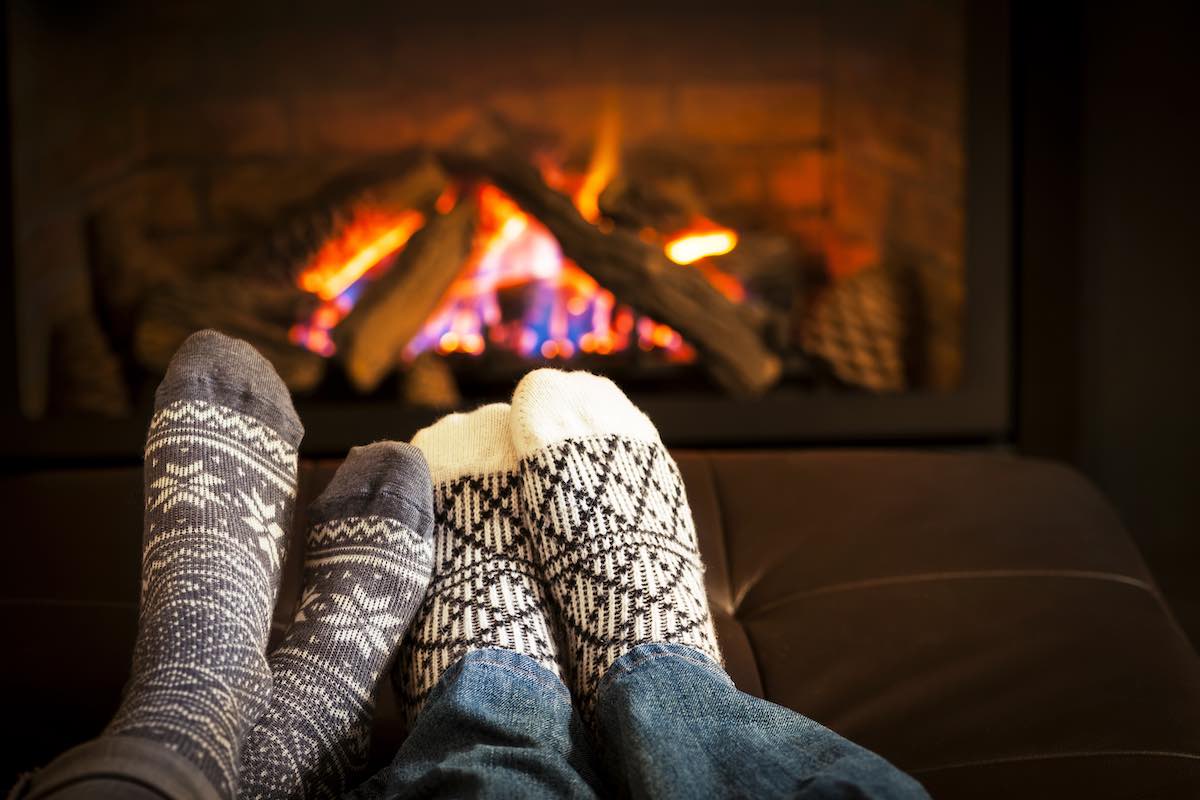 Autumn is a lovely time of year for a number of reasons: there's a clear and symbolic change in the seasons, the drop in temperature and shorter days makes us appreciate cosiness once more...and eating pies becomes acceptable again!
In terms of the property market, autumn provides sellers with the perfect opportunity to present their homes looking their absolute best. The garden still looks glorious, perfect lighting can be achieved by way of roaring fires and strategically placed lamps, and a well-staged room with blankets and cushions can scream hygge.
While these things may seem somewhat superficial, they do have an affect on how buyers perceive prospective property purchases. Autumn is an inviting month, and if you take advantage of the change in season correctly you could see a considerable upturn in the amount of interest your home receives.
A change in perception
After a summer spent in the garden, retreating to the confines of those old four walls can feel stifling and samey. While nothing has physically changed, this shift in perception can make a homeowner feel that their property is smaller than it really is, thus instigating a desire to move to a larger home.
Naturally, not all sellers will be able to accommodate a move upwards in terms of size, but smaller properties perform well during September and October, too, thanks to the cosy factor. The increased interest from buyers works for everyone.
If you are thinking of marketing your property for sale this autumn, we can help. Not only do we have a comprehensive post on preparing your home for an autumn sale, we also have the very best staff in East London and West Essex waiting to help you make your next move.
Petty Son and Prestwich have been moving people just like you for well over a century now, and we'd love to help you make your property dreams a reality. So, if you're interested in selling your home in Wanstead or its surrounding areas, give our friendly, knowledgeable team a call.