Should you let your property furnished or unfurnished? This is a key question for landlords, but it's obviously important for tenants, too. As with most things, there are pros and cons to both unfurnished and furnished lettings, and what will appeal to one person may not be right for someone else.
So, with that in mind, we've put together an article that explores the advantages and disadvantages of furnished and unfurnished rentals, taking in both perspectives: landlord and tenant.
What's the difference between furnished and unfurnished?
Before we dive into whether or not landlords should supply everything, and if indeed tenants should take on a fully furnished rental, we need to take a look at the key differences between the two.
At first glance, what constitutes furnished or unfurnished seems obvious but, as the old song goes, it ain't necessarily so!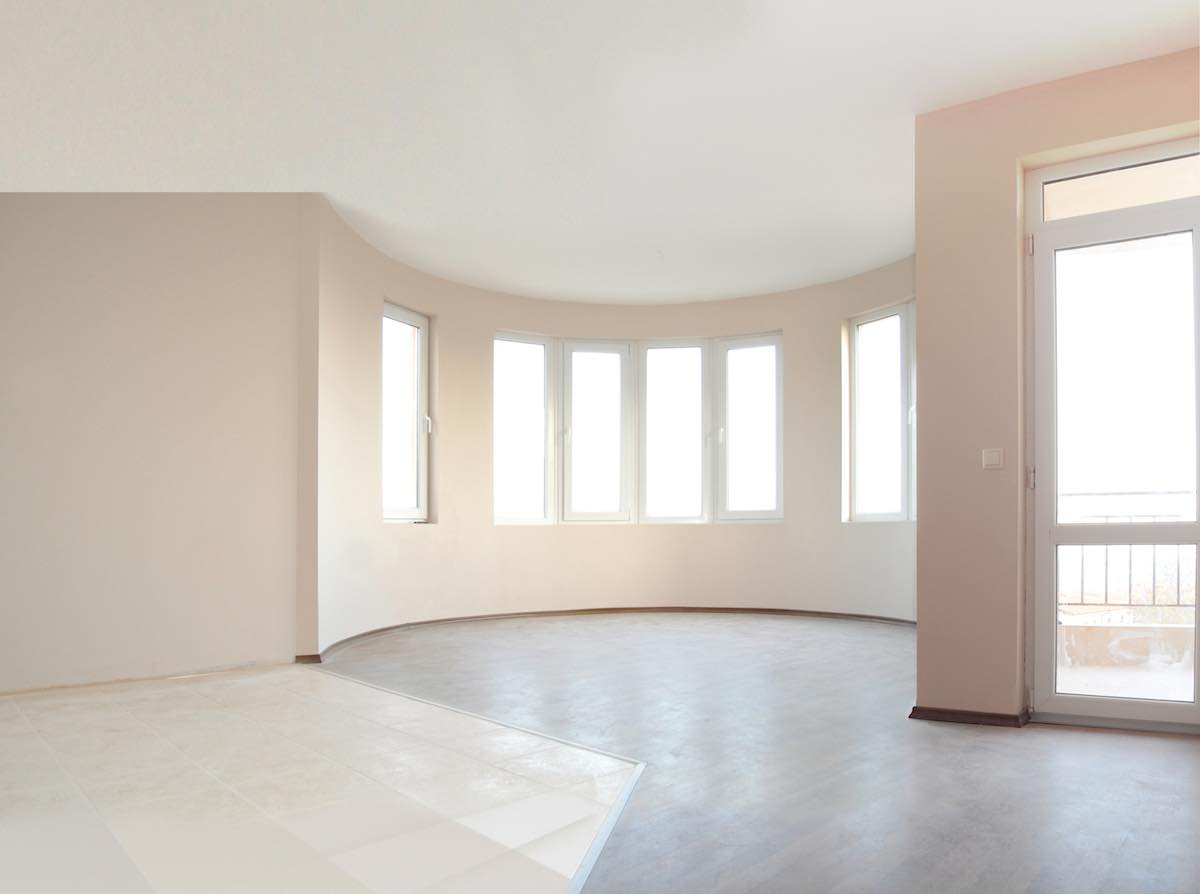 Unfurnished rentals should include...
This is largely where people are mistaken: unfurnished does not mean completely bare!
If you are letting out a property in an unfurnished state, you should still include the following at a minimum:
Kitchen fixtures
White goods: cooker, fridge, freezer, washing machine
Bathroom fixtures
Carpets or other types of flooring
Curtains or blinds
As you can see, this is far from empty, but it's a far cry from furnished.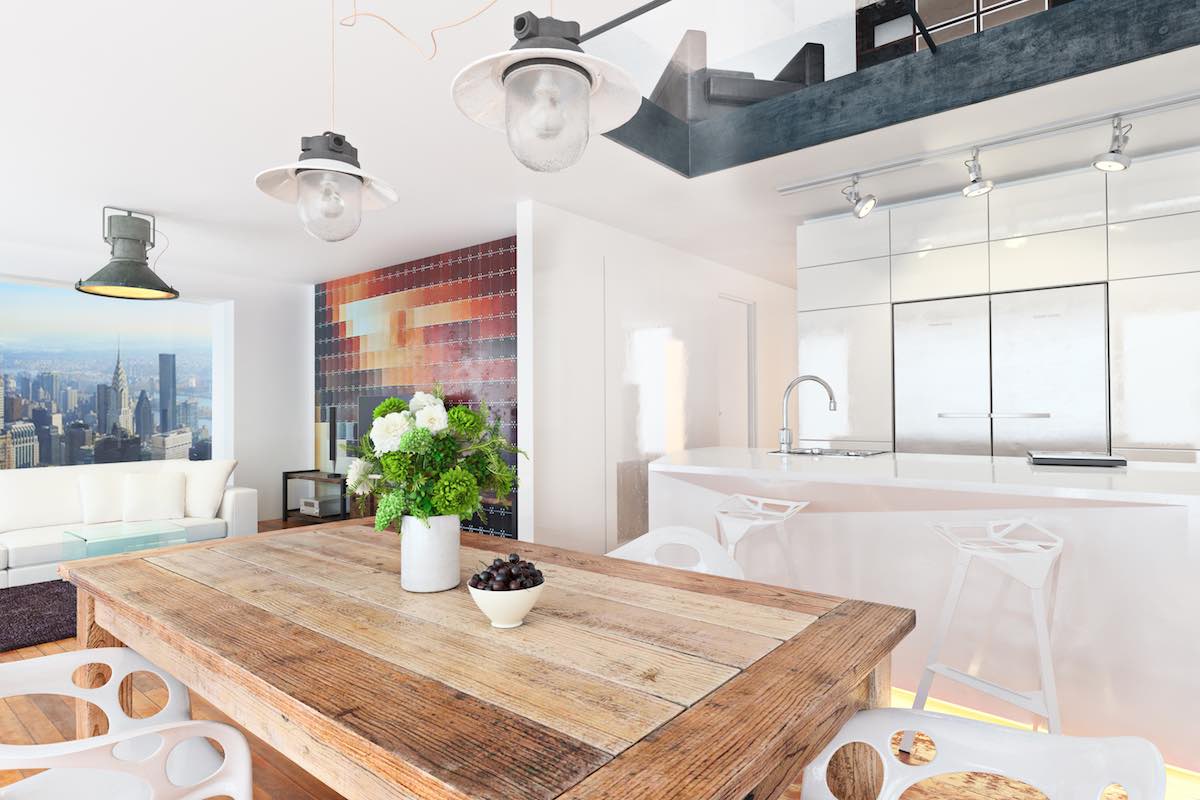 Furnished properties generally include...
While unfurnished properties have a rough outline of what the minimum requirements should be, when it comes to furnishing a rental, things are a little different and open to interpretation.
One landlord might include more than the next, but a good rule of thumb is to supply everything a person needs to live comfortably. So, the list of inclusions would look something like this:
Everything an unfurnished property has (see list above)
Sofas and/or armchairs
Dining table and chairs
Tableware
Wardrobe/s
Chest of drawers
Bed/s
Now we've looked at what defines a furnished or unfurnished property, it's time to look at what's best for both those who let and those who live in these properties.
Which is best for landlords?
As one would expect, there are shades of grey involved in this seemingly black or white question.
The key consideration for landlords should always be that of the tenant - what they want is far more important than what you want, and that's where you'll find the correct answer to this question. After all, the number one thing a landlord wants from the rental property is returns, and you won't get any if your property is left unfilled!
Personal circumstances can enter into the mix, but it should always be about the tenant. Talk to a reputable, local letting agent (like us!) to find out where the land lies in your particular area for the type of property you wish to let. A flat in Central London, for example, will generally have a different type of tenant to a house in the outer reaches of the capital like Wanstead where we operate from, so you'll want to present the property accordingly.
'Do your homework' is a mantra you'll read a lot on our blog, and when it comes to choosing whether or not to let your property furnished or unfurnished the advice is no different. That being said, there are still clear pros and cons to each, regardless of which you choose.
Let's take a look at those now: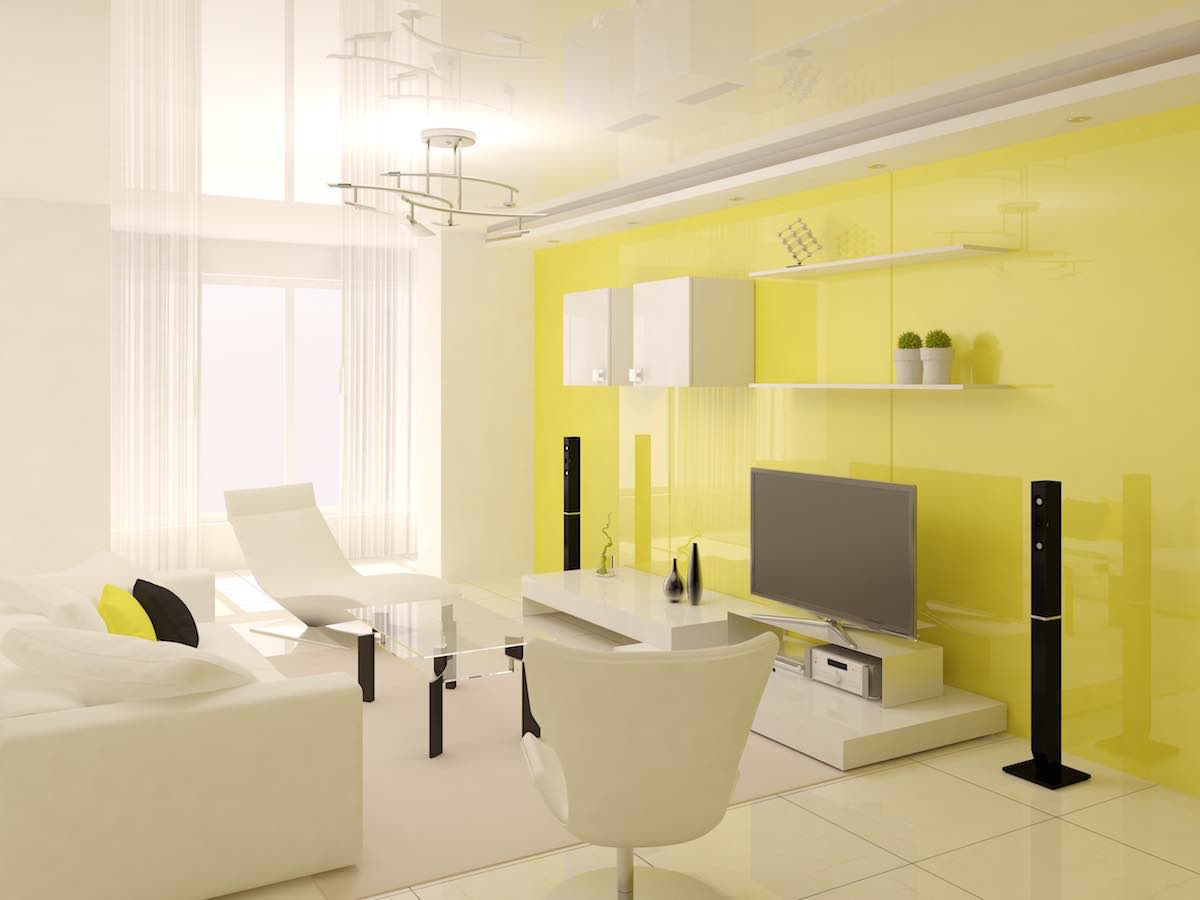 Benefits of letting a furnished property
Your tenants will save money on purchasing expensive items
You'll save money moving stuff out if the property is already furnished
The furnishings can be reused once the tenancy ends
A percentage of the cost of replacing and disposing of old items will be tax deductible
You may get a better price for your rental if you offer it furnished
Demand could be higher, if the market deems furnished properties attractive in your area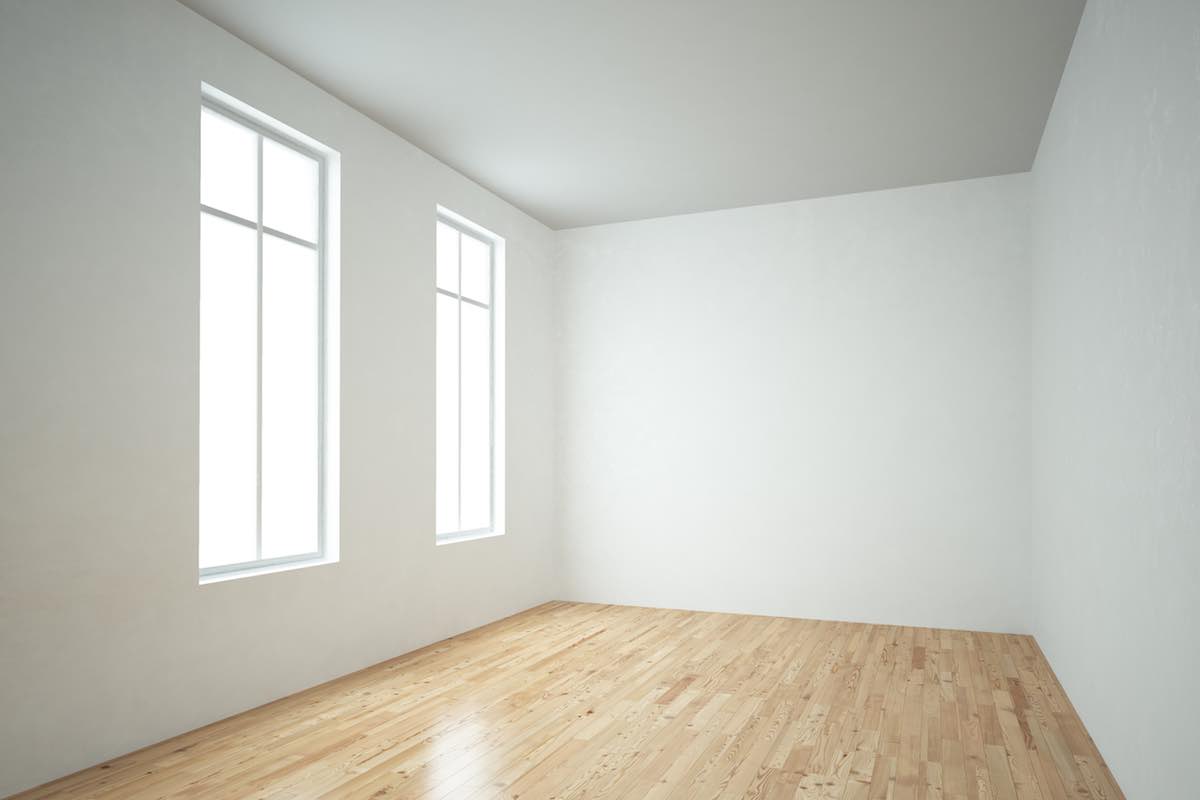 Benefits of letting an unfurnished property
Your initial outlay will be considerably less if you don't have to furnish the property
No sleepless nights over damages or replacing items due to wear and tear
No need to insure any furniture the tenant brings with them
Perfect for tenants moving with their own furniture as they won't have to shell out for storage
Tenants will generally be happier surrounded by their own furniture
Could well attract tenants looking for a longer, more stable tenancy
No need to clear the property should you choose to sell, which will cut your costs

Tenant types
While it's vitally important to take the advice of local experts regarding the current market in your area, there are a few assumptions you can make over the types of tenants who will be drawn to either a furnished or unfurnished property: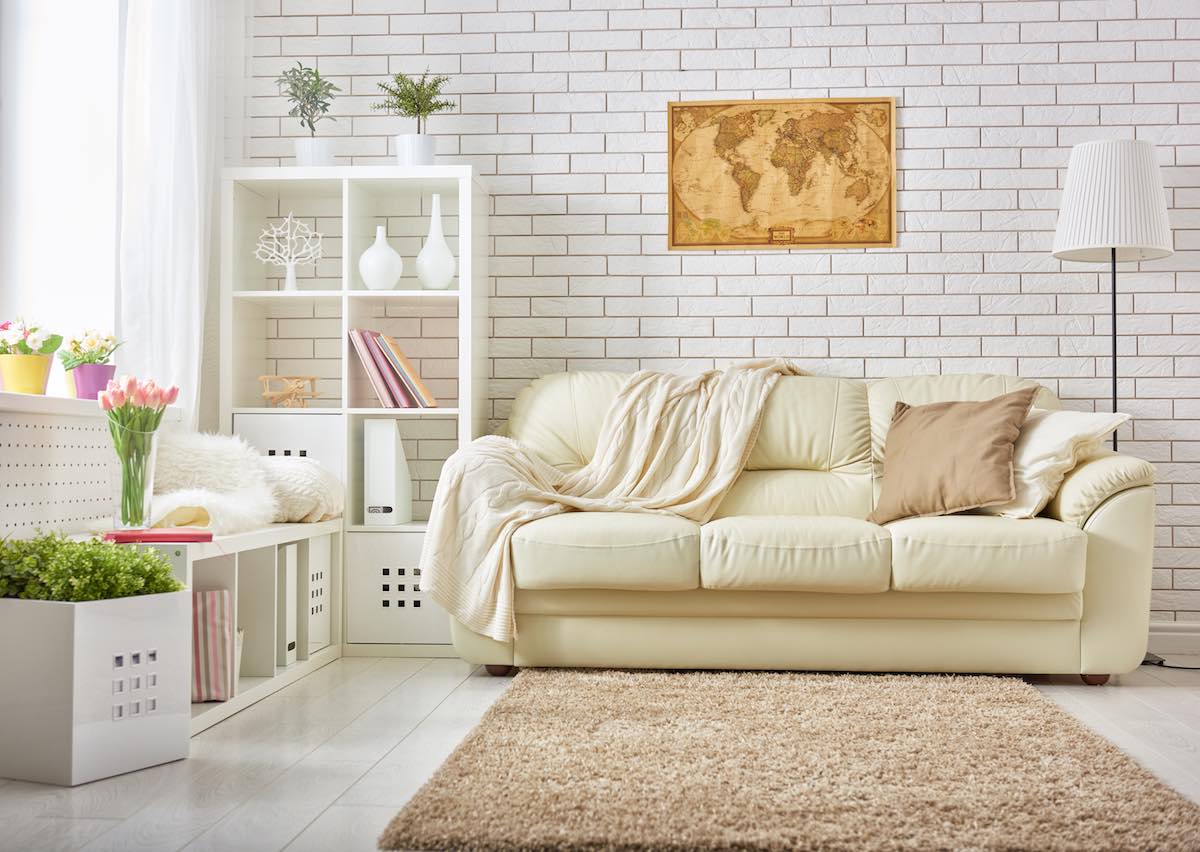 Furnished rentals
People looking for short-term lets
Those looking to be closer to work during the week
Corporate tenants who require a property for staff/clients
Overseas tenants
Young professionals looking to live in high-ticket areas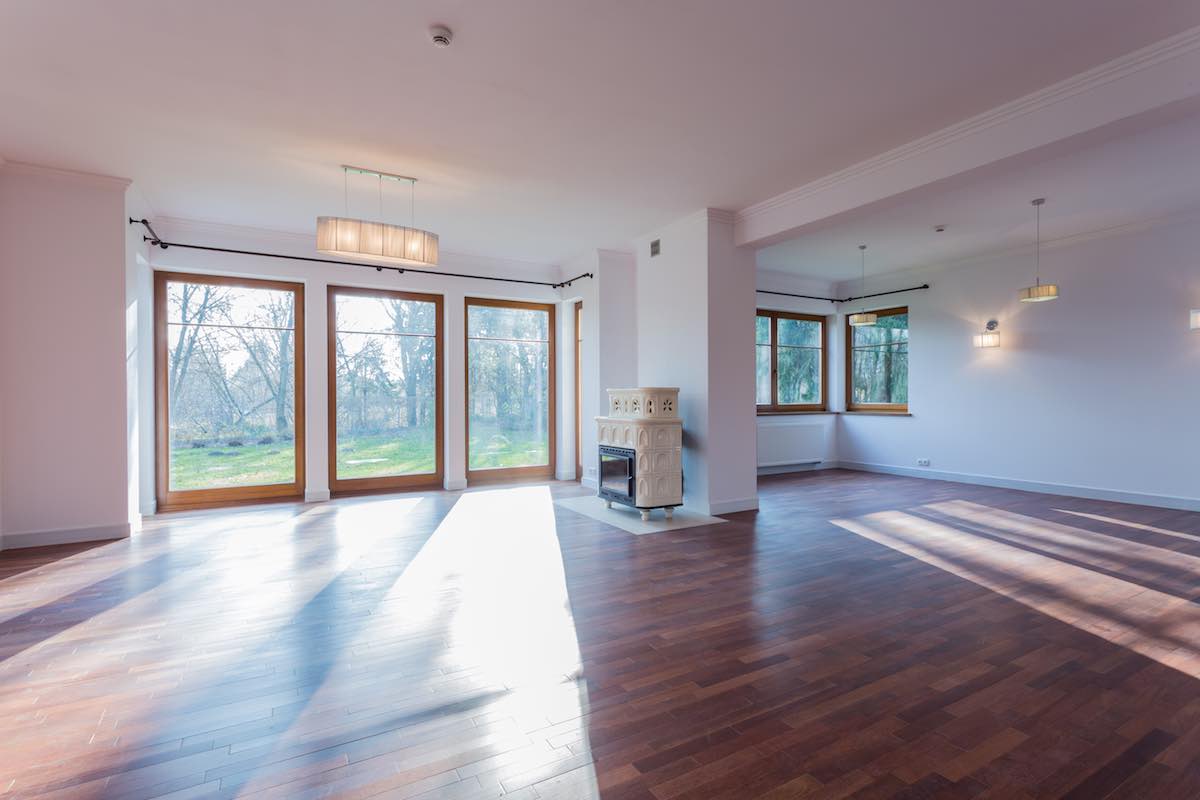 Unfurnished properties
Longer term tenants
Those who wish to make their living space feel like home
Anyone who already owns their own furniture
Families
Which is best for tenants?
Now the landlords are out of the way, what about tenants? What are the pros and cons of renting a furnished or unfurnished property from their prospective?
While some of the points mentioned in the advantages to landlords above will be similar, there are some points that are tenant specific.
Let's find out what they are!
Benefits of renting a furnished property
Less expensive - Shelling out for expensive furniture and such can be a bore at the best of times, let alone straight after moving home! Renting a furnished property will help keep your costs lower.
Greater flexibility - Renting a fully furnished flat makes sense if you're in between properties or simply looking for somewhere to stay for work on a short-term basis.
Highly convenient - Fully furnished properties offer the greatest level of convenience. This is especially true if it's your first property, you're moving from another furnished home, or if you're in need of a rental you can walk into with just a suitcase in tow.
Benefits of renting an unfurnished property
More personal - This is a big one for many renters. Unless you are in the market for a high end property with brand new furnishings throughout, nothing is going to match up to having your own items around you. Opting for an unfurnished pad gives you the chance to really make it feel like home.
Potentially less expensive - Wait...what? How can it be less expensive for both options? Well, if you're looking to rent long-term, then an unfurnished property could actually work out to be more cost-effective. Rental charges will generally be lower, which could make buying your own furniture a less expensive option if you going to rent for a while. Plus, you can always take the furniture with you...even if you buy your next property.
Fewer deposit worries - Let's face it, accidents happen, but if you do inadvertently happen to spill coffee on the couch or manage to break the bed, you'll often either be liable to replace it in a furnished property or run the risk of losing your deposit. Opting for an unfurnished rental negates this worry...although you will have to replace your own stuff if you're clumsy!
Are there any other options?
Yes! There is a third way - part-furnished.
This option is attractive for a number of reasons, but it does require a bit of negotiation and flexibility from both parties.
A common way of part-furnishing a rental property is for the landlord to offer key, larger items such as beds and wardrobes, whilst leaving the smaller bits and bobs to the tenant. This gives tenants a chance to make their rental feel homely and personal without the hassle of tying themselves down to cumbersome furniture.
Although this option is commonly favoured by landlords who own a number of properties, as they can move furniture between each as per demand, part-furnished is becoming increasingly popular with smaller landlords as well...and many tenants like this middle ground, too.

Looking to let or rent a property in East London or West Essex? We'd be delighted to go over your options, either as a tenant or a landlord, and our friendly, local experts are only a quick call away. Give them a ring today!