With the big day just over a fortnight away, one could be forgiven for thinking of putting their feet up and relaxing with a mulled wine and a mince pie. For landlords, however, there are still a few things that need tying up before the celebrations can start...especially if they want to ensure their property remains in good shape once the festivities are finished.
Thankfully, these things are all pretty minor and won't take too long to complete, but leave them at your peril. December can be a funny time of year for landlords, so you'll want to tick all these off to make sure your tenants are comfortable and you can enjoy your Christmas pud in peace.
Let's go through what you should be doing right about now, shall we?
Communicate
Granted, this is a year-long goal all landlords should be striving to achieve, but communicating with your tenants is especially important over the Christmas period.
Speak to them about how things are at the property and, if you haven't already done so recently, try and arrange a visit before the 25th. This will allow you to put right any minor niggles they might have in time for Christmas, which could be the difference between you being called out on Boxing Day or not!
Getting in touch now will also give you the opportunity to find out their plans over the festive period, which brings us nicely to...
Check occupancy
While it may be uncomfortable and make you feel like you're being a bit of a nosey parker, you are still well within your rights to ask your tenant whether or not they intend to go away over the Christmas break. Finding this out is a much a benefit to them as it is to yourself, so you can communicate this to them while you ask.
Let them know that you'd like to keep an eye on the place for them if they're away for 10 days or more (no, we don't mean you'll move in! Just a couple of external visits to check all is well) and offer to make any small repairs while they're away.
Be wary of the weather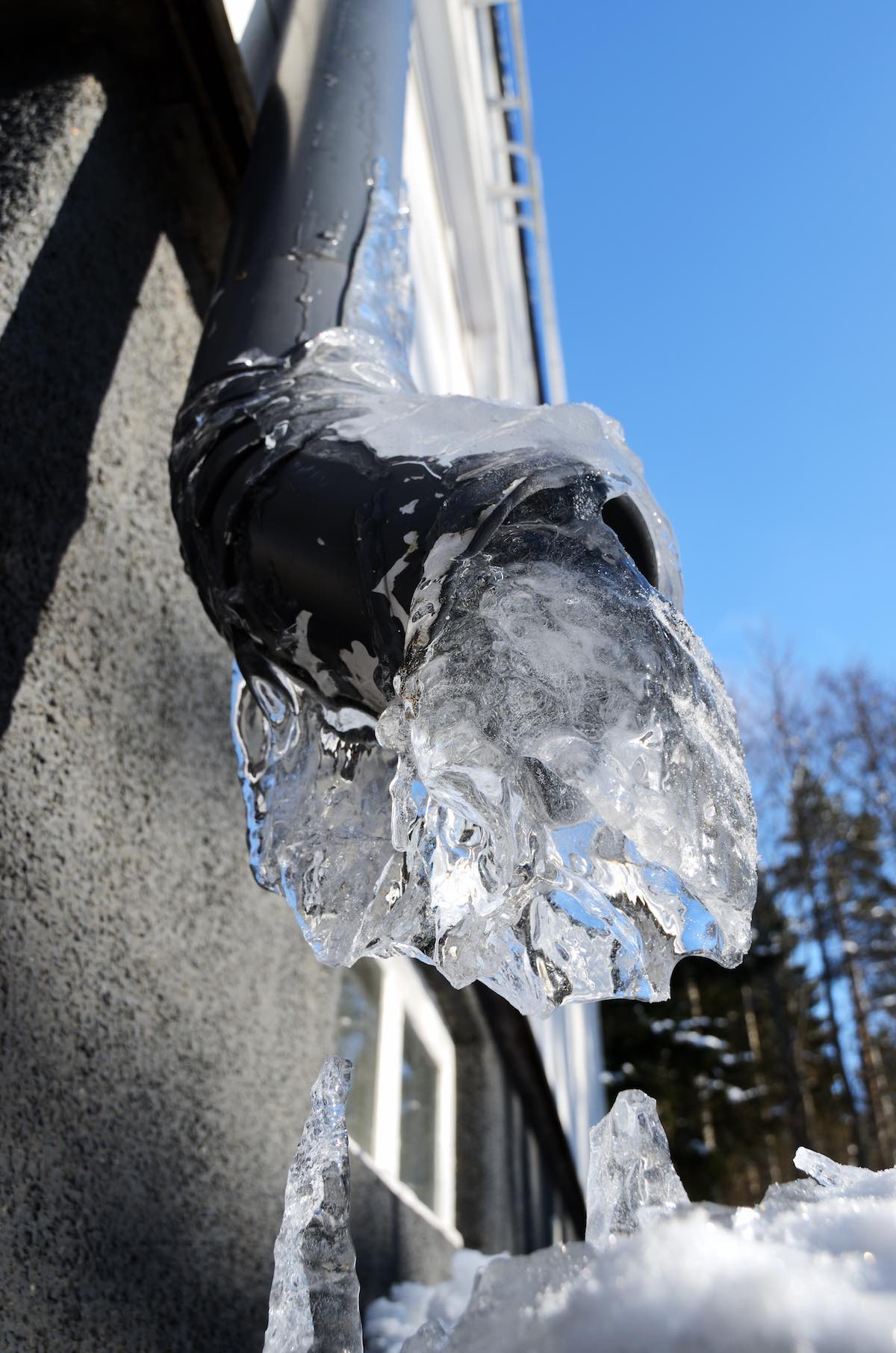 Down in this neck of the woods, a white Christmas might be as rare as hens' teeth, but that doesn't mean the weather won't wreak havoc in one form or another. Burst pipes, overflowing gutters, leaky roofs, and blocked drains all have one thing in common...they're better sorted out sooner rather than later. If your rental property has a problem of this nature, get it fixed now before it turns into a major nightmare that could drag you from your family over the festive period.
Equally, you might want to, tactfully, mention to your tenants the impact wet weather can have on flooring if not kept on top of. Muddy boots and carpets simply do not mix...regardless who they belong to (yes, we're looking at you, Santa Claus!).
Stay secure
While security will be especially important if they are away, it's still a priority if they're not. Making sure your rental property is secure and safe will ingratiate yourself with your tenant and help protect your property at the same time. Win-win!
Checking the usual things like external lighting and windows should be part of your duties as a good landlord, but you could always supply your tenant with some smart plugs as well if you want to go the extra mile. Installing these is as easy as plugging them into the power sockets and they will allow your tenant to control the lighting from their mobile phone. They're brilliant at detering would-be burglars looking for an easy target.
With the above in mind, you could also ask your tenants to make sure all their Christmas gifts are kept out of sight until the last minute and that curtains and blinds remain closed at nighttime.
Be flexible
Despite your tenancy agreement possibly stating something to the contrary, allowing your tenants to decorate over the Christmas period can go a long way. Obviously, we're not talking about rehanging the wallpaper or painting a snowman on your front door, but a few festive decorations.
This is an important one to broach if you truly want your tenants to feel at home in your property, which all great landlords will do (after all, it's in their favour to do so). The key here, as with almost everything tenant and landlord related, is good communication. Let them know exactly what is acceptable and what isn't and you'll lessen the chance of any nasty surprises.
If you don't, you might find a seven-foot Santa on your front lawn...in April!
Don't forget fire hazards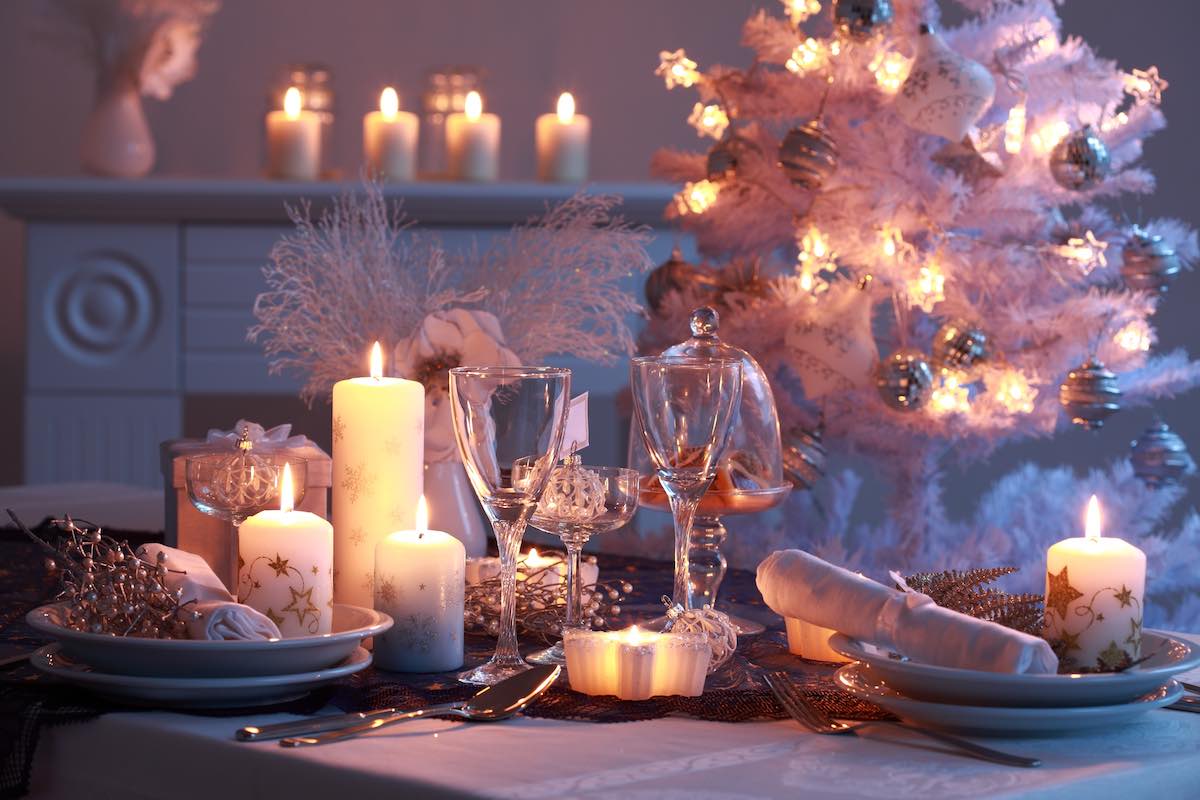 It doesn't take a rocket scientist to work out why the Christmas period is especially busy for fire brigades up and down the country. Lots of candles, rarely-used strings of lights, overloading of electrical outlets, and even open fires in some properties, are all in use at this time of the year...and we haven't even mentioned the inclusion of alcohol!
A gentle reminder to your tenants about fire safety at Christmas and a quick check of their smoke alarms will help make certain they, and your property, are kept safe and well this yuletide.
Have a plan
A lot of what we've covered here is about prevention, doing your level best to make sure your tenant is happy and the chance of a call out over Christmas is minimised. In reality, though, we all know that even the best laid plans can go awry!
It is, therefore, vitally important for you to have some sort of game plan in mind for any emergencies that may arise over Christmas and New Year. As mentioned above, sort out any small problems now before they become big ones and find out which contractors are available over the break should your tenants need them.
Once you have all of the information to hand, you can then give them the details and hopefully put a buffer between you and a Christmas morning phone call.
Send season's greetings
There are differing opinions over landlords giving gifts - some do, some don't, and a lot will depend upon personal preferences and the relationship you have with your tenants. One thing we think all landlords should do, however, is send a card at this time of year.
It's a friendly and inexpensive way to show your human side and it'll help foster a better working relationship between you and the people living in your property. It's no secret, or surprise, that tenants who get on well with their landlords are more likely to stay in the property longer and be happier while they are there...both of which are desirable things for any landlord to strive for.
Landlord's Christmas checklist...complete!
That's it, a quick checklist for landlords at Christmas. If you want even fewer headaches over the festive period and across 2019 as a whole, why not let us handle your tenants for you?
Our competitive property management services are perfect for those who require a more hands-off approach to renting and could be ideal for you and your business. Get in touch with our lettings team today to find out more about how we can help you get your time back.
It could be the best Christmas present you'll ever receive!