It doesn't matter when you're doing it, moving home can be stressful. Throw the additional worries and pressure of Christmas into the mix and there's potential for a festive period you'll want to forget.
But it doesn't have to be that way!
With a little forethought and this checklist of tips from us here at Petty's, it's still possible for you to have a yule to remember. Ho ho ho!
So, without further ado, here are 15 things that will help you make a smooth move over Christmas.
Plan ahead
Being prepared is the number one thing you can do that will lower your stress levels. Knowing that everything is in place will allow you to get on with the day-to-day stuff that doesn't stop just because you're moving home.
Break down the process of moving into smaller chunks and work with those. Looking at things as a whole can often be overwhelming, so make things more manageable and prioritise what needs doing first. This will give you a starting point, helping you gain momentum to complete the whole task.
Confirm and double check your move date with all the relevant parties and ensure that you've left yourself enough time to get everything done. Rushing is a sure-fire stress trigger!
Make a list (or two!)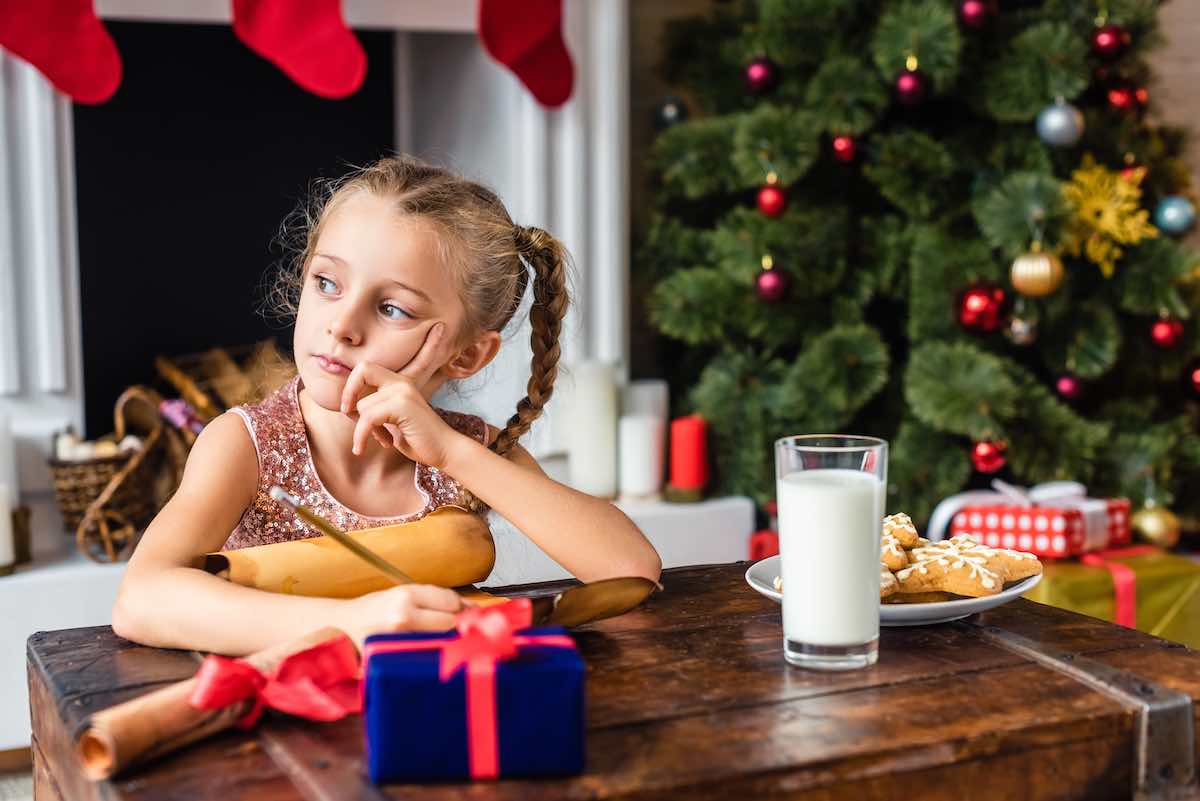 While planning is essential, keeping everything in your head is a mistake. Get tasks down on paper. Make lists, and tick things off as you go. You can even make several lists if you feel it will keep you on track, splitting those larger tasks mentioned above into a manageable to-do list for each.
Print this page or bookmark it for future reference, too. It might jog your memory and help you keep on top of things that you would ordinarily forget.
Book your removals firm
This is a big one to get off of your plate as soon as possible. Knowing that your moving company is booked will serve two purposes:
It'll ensure you have the necessary help at hand when moving day rocks around.
It'll give you a solid date to work to, and that'll help motivate you to pack!
While getting a removals company on board is important, it's equally essential to shop around. Get a few quotes and check online reviews before making your final decision.
Organise your packing
Now that you have a date to work to and your to-do list is in place, it's time to organise your packing. Regardless of how much stuff you have to shift, always allow yourself at least a fortnight to get things done. Leaving any less will open the door to Mr. Stress, and he's not welcome around here, is he?
Pack strategically and mark every box with its contents. Try to keep things together wherever possible, so kitchen stuff with kitchen stuff, bathroom bits with bathroom bits...you get the picture.
It's also a good idea to have at least one essentials box and mark this accordingly. Just a star or a cross to signify what it is will suffice, and it'll allow you to get to the kettle straight away!
Shop early
Those of a certain age will remember the 'shop early for Christmas' advertising campaign from days gone by, and it's good advice when you've got a million-and-one other things going on in your life.
If possible, buy early, wrap everything up, and distribute them before you move. That way, when the time comes for you to leave your old property for your fresh start, you won't have to cart everything with you.
It will also lessen the risk of losing Uncle Tony's present amongst the mountain of boxes you'll undoubtedly have!
Forget the forecasts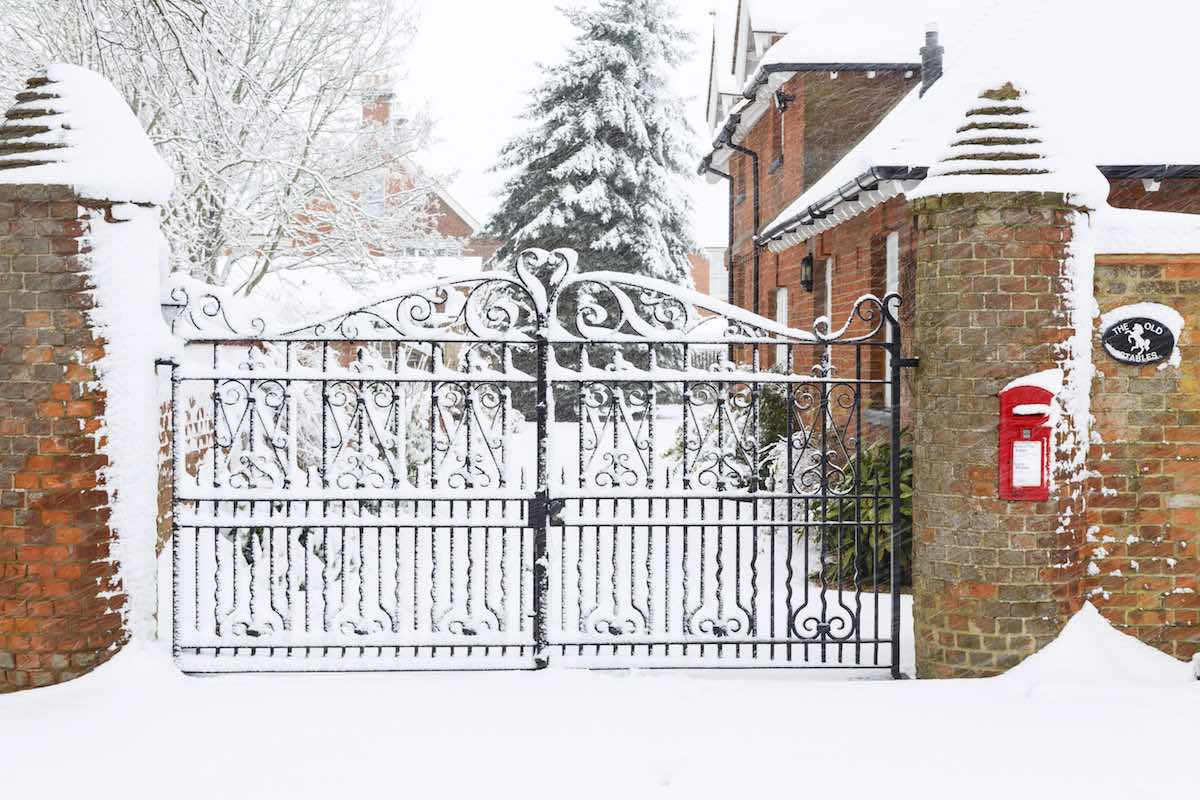 Weather forecasting has come a long way since the infamous Michael Fish hurricane of 1987, but you still shouldn't take them as gospel. Being prepared for the absolute worst the British weather can throw at us is a good idea when moving around the festive period, so plan for snow even if there's none on the horizon.
Arm yourself with a decent amount of salt and grit so you can keep access to your property clear should things turn icy. Cleaning up any fallen leaves is also a good idea this time of year, as they can be hazardous for anyone carrying boxes to and fro.
Stay on top of your bills
Christmas is an expensive time and with the added cost of moving, as well as the other things going on to distract you, taking your eye off the bill paying ball is a real possibility, even if it is only an accidental mistake.
Make sure you stay on top of your bills if you don't pay by direct debit. The last thing you want is to be left without power during the run up to moving day, nor do you want to move with a pile of debts either.
Change your address
This applies all year round, but it's vitally important to not forget it amidst the hubbub of Christmas. Let everyone who needs to know know that you're moving home - be they friends, family, or your local council.
You don't want to miss out on those last minute Christmas cards, do you?
Keep kids in the picture
Moving with children adds to the stress, but it's important to remember that they can feel the pressure, too. Be open with your little ones and take time out to explain properly what's going on. Our post on moving with kids in tow will help you out if you haven't already read it.
Make plans for your pets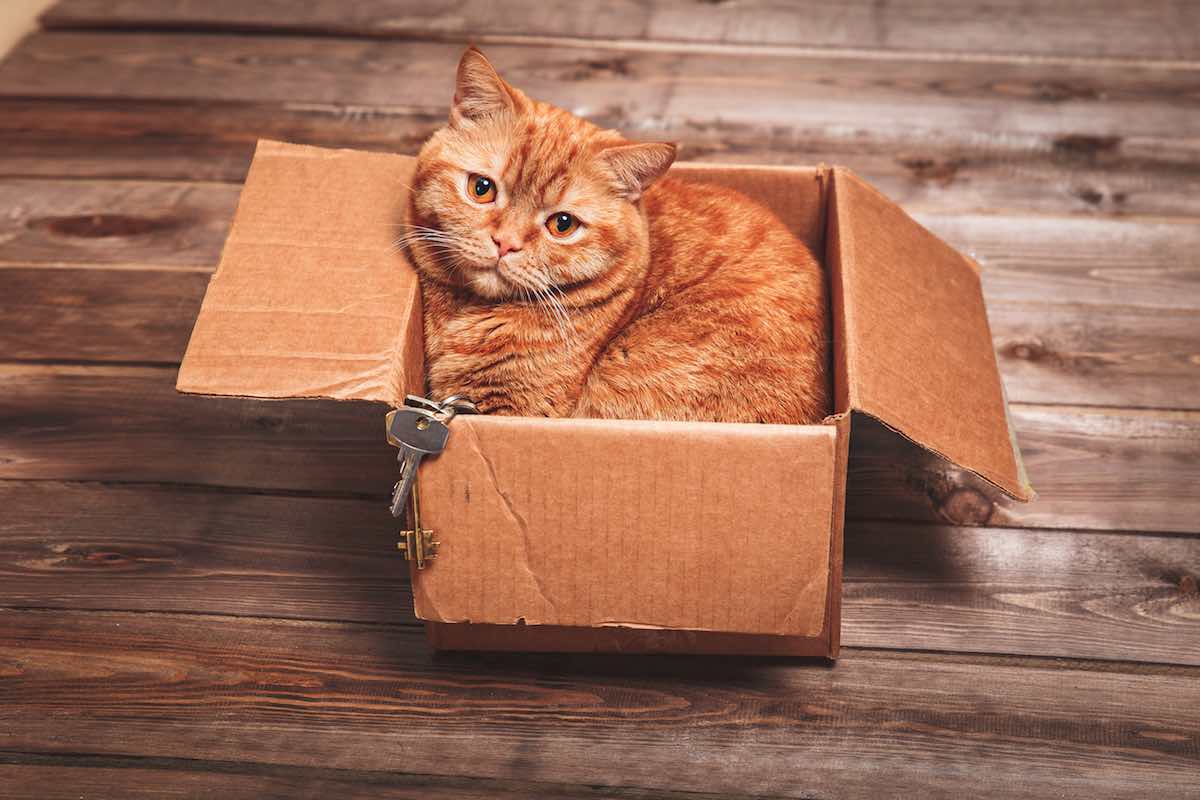 Equally, your fur babies need to be looked after while you're moving home as well. Make provisions for moving day and keep an eye on them during the run up, too.
Cats and dogs are canny creatures, so they'll sense that something is up as soon as things start moving about and the packing boxes begin to appear. Keep their stress levels low and consider sending them off to stay with family or friends during the move if that's an option for you.
Read your meters
Another point that applies regardless of the time of year is to make sure you read your meters before you move. Again, it's a small thing that can easily be overlooked during the run up to Christmas and moving day, so make sure it's on your list.
Don't forget your valuables
Winter does, unfortunately, offer prime opportunities for opportunists as the nights are longer and darkness gives criminals the cover they need to carry out their dastardly deeds. Christmas is, obviously, boomtime, too, with many family homes jam-packed with valuable presents ready to be given out on the 25th.
Ensuring that your home remains secure in the run up to moving day is essential at this time of year, so don't take your eye off the ball. Keep things of value out of sight and locked away if possible. Consider taking high-ticket items to a family member's home for safekeeping if you want to be extra cautious and, as mentioned above, give out those presents early this year.
Similarly, ensure that you keep all your important documents safe as well.
Arrange a delivery
While shops seem to be open 24/7 irrespective of the time of year these days, booking an online delivery for the day after you move into your new home is always a great idea. While you're sure to take a few bits with you, it's always nice to have a bounty arrive to stock the fridge and cupboards, and it'll give you extra time to unpack, too.
Be nice
A nice touch is to leave the owners of your old home a small welcome pack with a few vital bits of information in it. Letting them know about small stuff such as when the bins are collected will be greatly appreciated.
Why not leave them a Christmas card as well? After all, it's nice to be nice.
Decorate, relax, and enjoy
Once you've done all the hard work and moving day is finally over with, don't forget to enjoy the holiday period. Throw up a few decorations and enjoy this special time of year in your new property. Getting in the spirit of the season will help you relax and feel at home, which is exactly how you should feel after moving.
There you go, 15 tips for a stress-free move over yuletide. All that remains is for all of us here at Petty Son and Prestwich to wish you a very Merry Christmas and Happy, and homely, New Year.
Oh, and good luck with the move, too!