Ever wondered what exactly a utility room is? Maybe you already know but are keen to find out whether they're worth investing in? Or have you already committed to creating one but need some handy planning pointers?
In this post, we'll not only answer the 'What is a utility room?' question, we'll also give you some guidance with regard to how much they cost, their return on investment, and how to best plan your home's newest addition.
So, without further ado, let's get started with the big question...
What is a utility room?
A utility room is an area within the home created for the primary purpose of housing larger household appliances and performing day-to-day tasks, such as laundry. Having a utility room allows the homeowner to perform chores that would otherwise create mess and clutter in other parts of the house, primarily the kitchen, so their popularity has grown along with the rise of open plan living.
Older generations would deem the term 'utility room' as a fancy name for a scullery, and they'd be right! Utility rooms serve a very similar purpose, with many homeowners storing fridges and freezers as well as the washing machines, tumble dryers, and ironing boards associated with the more commonly used term in North America, laundry room.
Why you should consider a utility room
Utility rooms are the workhorse of the home; an area for all the mucky, grimy, messy jobs to take place. That doesn't mean they can't be beautiful in their own right, far from it, but they are definitely worth considering if you want to keep the rest of your home pristine...especially those of you with children and/or pets!
Much like many of the products conjured up by Steve Jobs in his heyday, a utility room is probably something you need...even if you don't already know that you do! Think about it. Wouldn't you rather have a designated space in your home for laundry baskets, pet bowls and litter trays, old coats and boots, etc. than have them strewn around the home or taking up valuable storage space elsewhere? Thought so.
Are utility rooms expensive?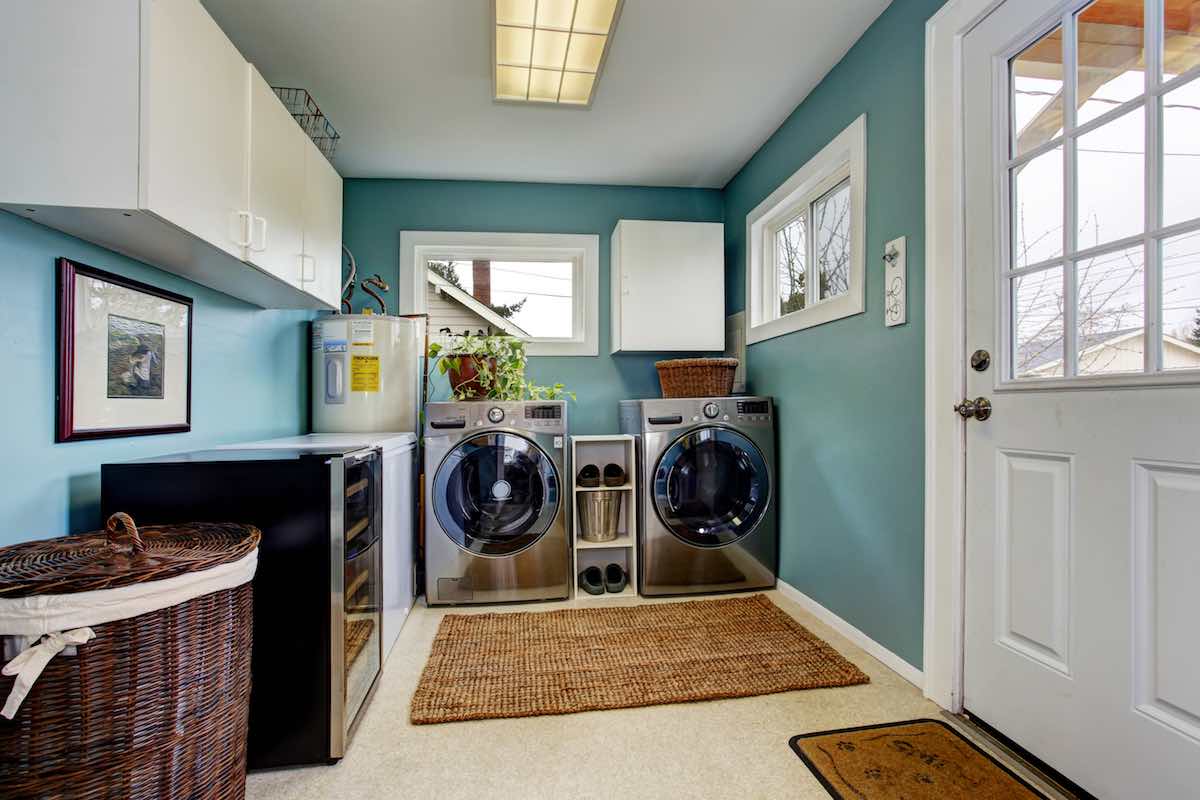 As with so many things in life, the honest answer to this question can only be: it depends. So many variables will need to be taken into account: Do you already have a separate space or will you extend? Will you be starting from scratch and buying new white goods? What purpose will your utility room serve? The list goes on. Even the contractor you use will have an impact on the amount you'll need to spend.
While we might not be able to give you a ballpark figure for a utility room, we can tell you that you need to think about home improvements like adding utility rooms as an investment rather than an expense. For most people, utility rooms pay back their cost pretty quickly in terms of their practicality and usefulness. However, there's also the fact that prospective buyers will find them useful, too, so adding a utility room will come with the added bonus of increasing your property's overall value, which brings us nicely to...
Do utility rooms offer a good ROI (Return On Investment)
Again, a utility room's ROI will depend upon a number of things. If you go and splurge thousands of pounds unnecessarily, then your ROI will fall into minus percentage territory pretty quickly. On the flip side, however, a well-thought-out utility room will not only give you somewhere to do all those chores, it could also earn you a bob or two further down the line...especially if you extend to accommodate it.
Additional square footage means more money in today's housing market, but only if you use that extra space wisely. A utility room will tick a lot of boxes for a large number of buyers, so it's a worthwhile investment to make. That said, we can't give you a hard and fast figure on exactly what your return will be, unfortunately.
Planning a utility room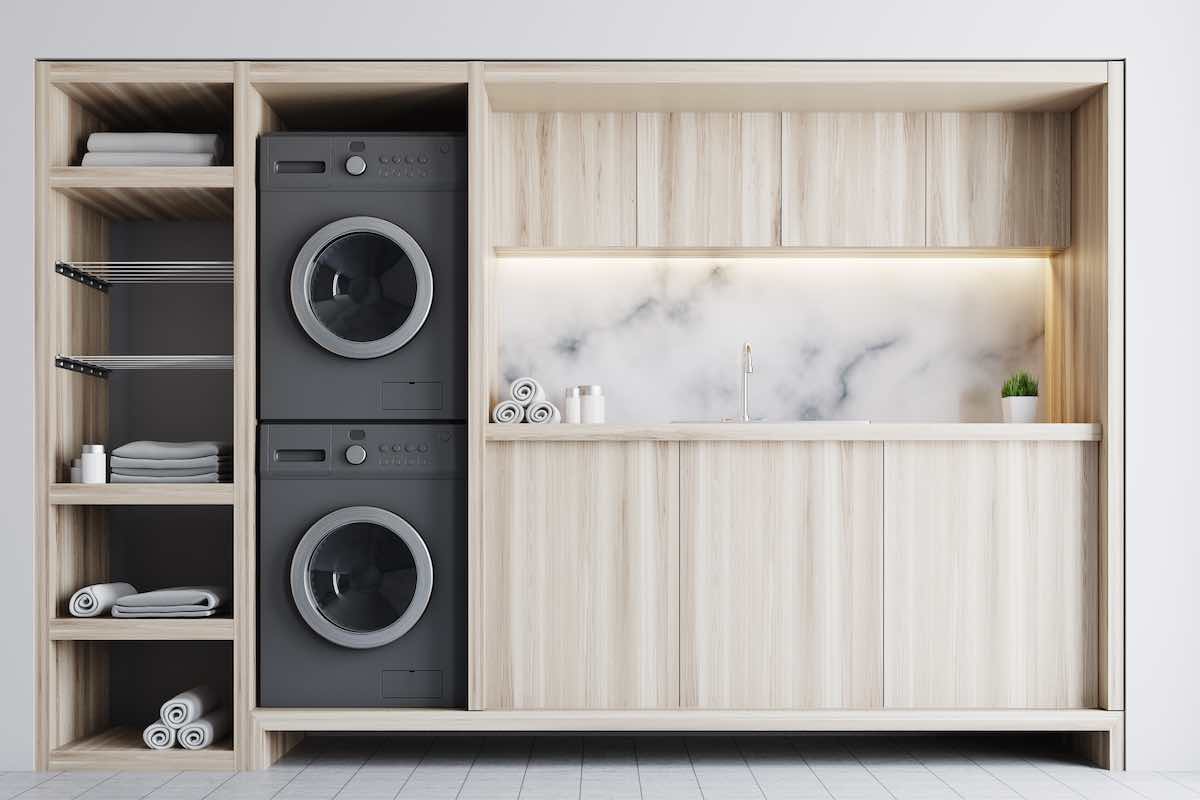 The key thing to planning a utility room is making sure it's both practical and suitable for your needs. Questions to consider include:
Is it solely for laundry, or will it be more of an kitchen offshoot?
What storage solutions would you like to achieve?
What appliances will you need?
Do you want to include a large farmhouse sink for washing boots, pets, and anything else you'd rather not clean in your kitchen or bathroom sink?
How will you ventilate the room?
How will you maximise the space you have? (Remember, you need to work in here, too)
How will the room be lit? Is there a source of natural light?
What flooring will work best? (Always consider waterproof options in a utility room)
Getting to grips with how your utility room will be used allows you to plan it out perfectly prior to jumping in with the renovation. It'll also give you a good idea of how much it'll cost to create, so you'll be able to gauge whether or not adding a utility room is right for you.
On the whole, adding a utility room is usually a worthwhile investment. Many buyers see their inclusion in a property's description as beneficial, so even if you break even on cost you'll likely attract more potential buyers to your home when you want to sell.
If you're thinking of buying or selling in or around Wanstead and Buckhurst Hill, give our team a call. We're always happy to discuss your options and help you turn your property dreams into a reality.