Spring has been fairly kind thus far and the change in temperature has put us in the mood for summer. This year looks set to be as amazing as last, with lots of events already booked in to a bursting local calendar.
Here are a few of our local favourites to look out for:
Wanstead Fringe
The ever-popular Wanstead Fringe returns for its sixth year in 2018, and this one promises to be better than all the rest combined. Held at the end of summer (8th-15th September), preparations are already underway to make this year's week-long event a great way to see the season out in style. Keep an eye on our Facebook page for more details.
Wanstead Church School Summer Fayre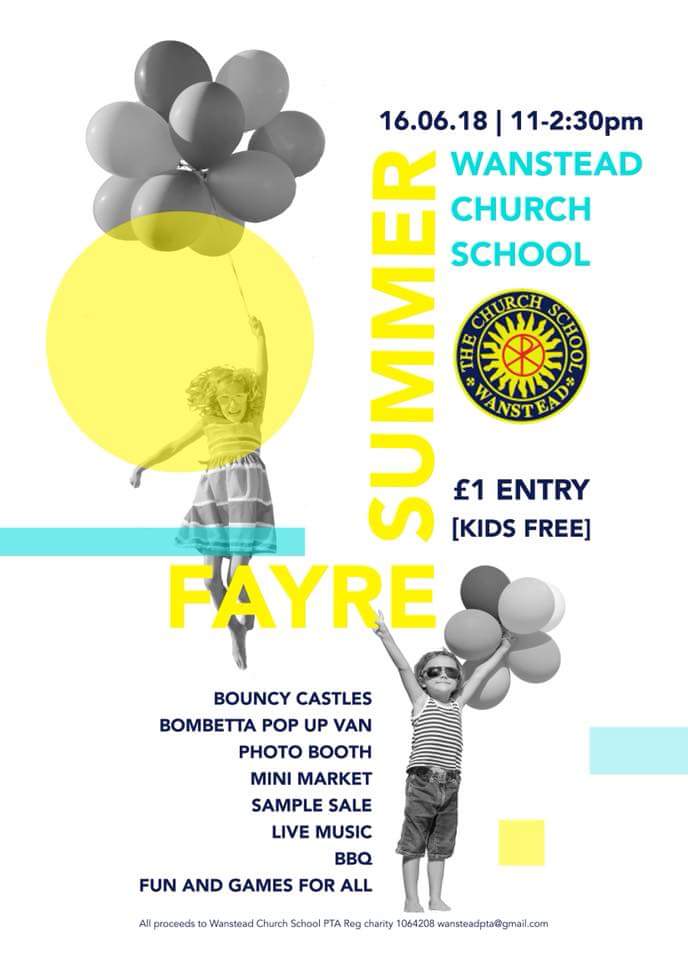 A great local event to help out the PTA of Wanstead Church School, this year's Summer Fayre boasts live music, bouncy castles, and food served up by Wanstead's very own Bombetta! Head down there for what will hopefully be some fun in the sun.
Leytonstone Street Fest
Another one for the end of summer, Leytonstone Street Fest promises to be an amazing way to spend a lazy summer afternoon locally. Expect a wide selection of street food and drink vendors serving delicious fare from around the globe to a backbeat provided by live musicians from the community. Nice!
Music in Wanstead Park
If festivals are your thing there's no need to pack a tent and head off to Worthy Farm, you can stay in E11 instead! Music in Wanstead Park is a fun one-dayer with a diverse line up suitable for a summer's day. Food and drink will also be available onsite, so stick July 14th in your diary.
Leyton Carnival
Fancy bringing a touch of the Caribbean into your summer? Leyton Carnival is back on July 8th with a parade that finishes at Leyton Cricket Ground where food, drink, and family fun will be in plentiful supply. Expect plenty of colour and audio delights, too.
E11 Moves on Skates
Local skaters and urban dancers have been working tirelessly with choreographer Andrea Pelaez to bring a show to remember to E11 this year, and the Langthorne Park spectacular will also offer workshops to budding skaters as well. Five to 10 years olds can get tips from the stars of the show, which will transform their skating skills across the weekend of August 4th and 5th.
Wanstead Parish Friends Summer BBQ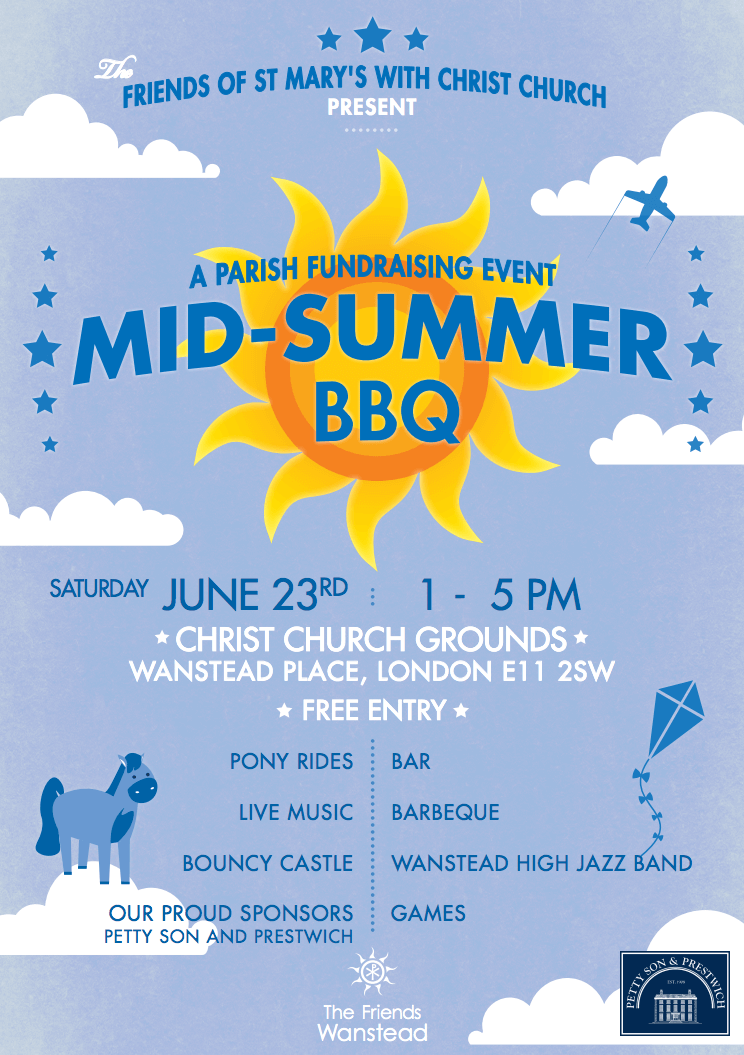 Nothing says summer like barbecue, but why go to all the mess and expense in your own garden when you can head down to Christ Church Gardens for the annual Wanstead Parish Friends Summer BBQ?! Held on June 23rd, this local gettogether is always a fun event, so make sure you're there.
Walthamstow Garden Party
In its fifth year, Walthamstow Garden Party has become a bit of a local legend. Backed by the brilliant Barbican, this event has almost outgrown its Lloyd Park home such is its popularity. Be sure to arrive early or you'll face long queues that can stretch the length of Winns Terrace to the west of the park on the 14th and 15th of July.
Chingfest
Another huge Waltham Forest event, Chingfest has taken Ridgeway Park in Chingford by storm over the last few years. With a full day's worth of laid back soul and RnB on offer, it's hardly surprising that this one has proved so popular with locals throughout the borough. Taking place on 11th August, this is another event to arrive early for.
Saturday Night Under the Stars
Brought to your by the superb Wanstead Outdoor Cinema, Saturday Night Under the Stars gives locals the chance to watch two classics (Grease and Ferris Bueller's Day Off) back-to-back on the grounds of Wanstead's famous old rugby club, Eton Manor RFC on September 1st.
As you can see, summer 2018 looks set to sparkle with heaps going on across the local area. If festivals, fairs, and films aren't your thing, check out our recent post on local green spaces in East London and West Essex for a more sedate way to spend the summer months.
Whatever you end up doing between now and the end of September, everyone here at Petty Son and Prestwich hopes the sun shines brightly on you and your family. See you out there!