April isn't that far away, which means the new Minimum Energy Efficiency Standards (MEES) rules are just around the corner, and landlords up and down the country have been scrambling to ensure their properties are fully compliant with a minimum rating of E on their Energy Performance Certificates.
Many, however, have argued that the way in which the energy ratings are calculated is inaccurate, and the Residential Landlords Association (RLA) have supported these claims by campaigning on behalf of landlords for a number of years over the issue.
The problem centres around the software used by assessors when carrying out energy inspections, but things look set to change. New RdSAP (Reduced data Standard Assessment Procedure) software will run with updated algorithms, which is hoped to produce more accurate readings for any property inspected since the overhaul was introduced.
This is sure to be welcomed by all landlords, as more accurate readings will obviously provide everyone with fairer reports that could potentially save thousands in unnecessary improvements, but some will happier than others as the new software could see ratings rise into the desired E bracket without any additional cost to the landlord whatsoever.
Somewhere in the region of 80,000 properties have either a rating of F or G and could be re-categorised, but the final figure on exactly how many will be bumped up to the minimum E rating is difficult to pin down.
Property types most likely to see changes
Naturally, certain types of property will be affected more than others by the switch in software, and the RLA have said that the following changes are expected:
Properties that have 'non-traditional' solid walls are most likely to make the largest gains in EPC ratings thanks to the introduction of the new algorithm. These walls will generally be made of materials such as mixed earth, 330mm (13") thick stone, or a combination of stone and brick.
Those properties with more traditional walls (228mm - 9" - solid brick) will also see some improvements when retested, but the gains will likely be lower than properties with non-traditional walls.
Properties that have filled cavity walls are expected to receive a lower rating, although the RLA do not expect many of these to fall backwards into a category G rating.
Any property currently rated at the lower end of the EPC's G band will be unlikely to see big improvements. However, a retest may still be viable as many EPCs are now 10 years old and due to be renewed anyway.
What next for landlords?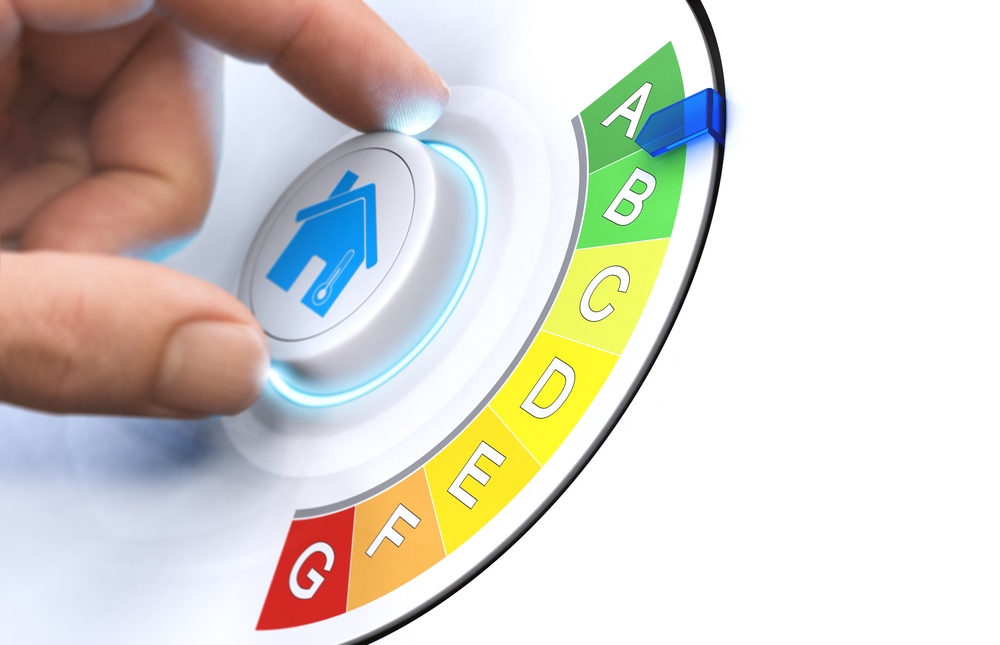 Landlords with properties that have solid walls and currently fall into band F are recommended to undergo a new EPC assessment to see if their property will be positively affected by the new software. This is especially pertinent for anyone who has recently made energy improvements to their rentals, as the likelihood of them seeing a category bump is further increased.
For landlords with solid walled property in band G, more emphasis is placed on those who have been proactive in improving their energy efficiency. So, if you have installed new insulation, changed your boiler, or made any other energy related improvements since your last assessment, it may well be worth having your EPC reassessed. Similarly, those whose EPC runs out in the near future should also get their properties retested.
The most important thing to remember is that ALL properties must meet the minimum requirements by April of this year in order to remain compliant. So, if after retesting your property remains if either band F or G, you will need to carry out the necessary energy improvements to comply with the new rules.
RLA company secretary, Richard Jones, issued the following statement:
"This change comes after six years of campaigning by the RLA for a proper scientific appraisal of the insulation properties of walls.
"This led to the Building Research Establishment undertaking research that demonstrated that sold walls in particular provide better insulation for homes than was shown in the EPC rating.
"We are delighted the new software is now in use, however time is getting short and we would advise anyone who wants to get a new EPC carried out to do so as quickly as possible.
"It is also worth being mindful of the fact that the minimum requirements may change in the future and to consider including further energy efficiency improvements if you are carrying out renovation works."