Home security is fast being dragged into the 21st century with a plethora of property protecting gadgets available to all, but which ones stand out from the crowd?
We decided to take a look!
Best video doorbell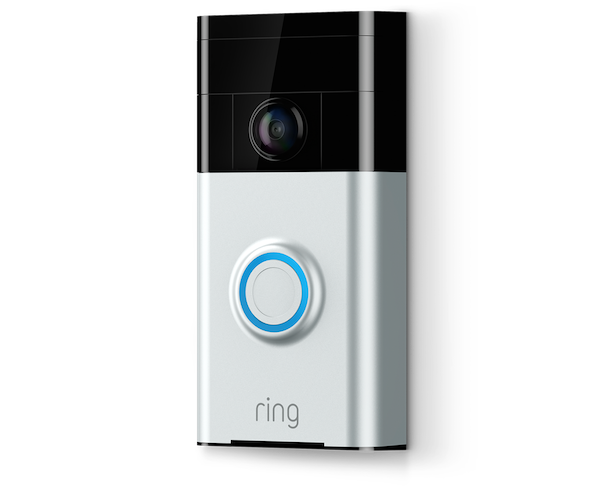 Want to make sure you know who is at your door even when you're not in? Ring allows you to do just that, and a whole lot more besides.
With Ring installed you can interact with whoever may be calling, whether you're in the bath or in Bali thanks to the free Ring app that you can pair with your smartphone, PC, laptop, or tablet. No more missed callers...ever!
The 720HD video is remarkably clear and the customisable motion zones mean that you're in charge of the range in which your snazzy new doorbell becomes active; visitors do not need to ring Ring for you to see they're there.
There's also night vision, too, which makes this an extremely affordable way to protect the front of your property.
Go check out the Ring range here.
Best smart lock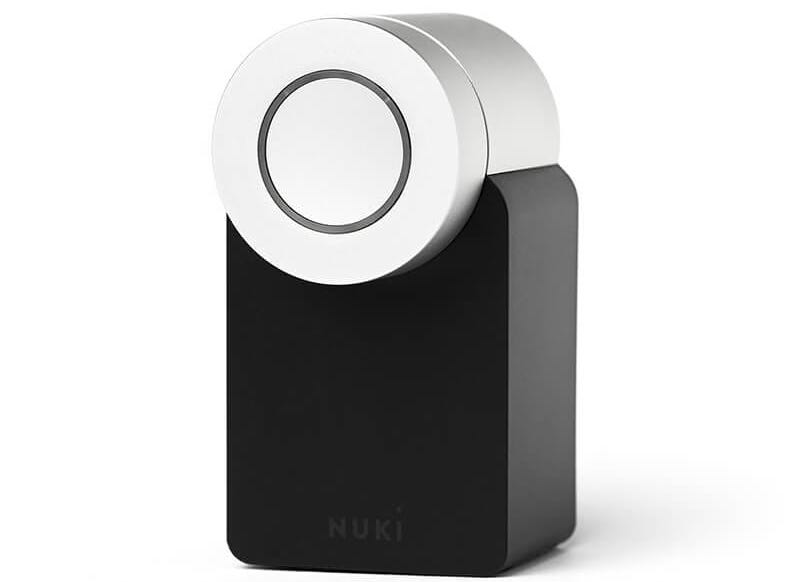 Smart locks are still in their infancy, but they are still worth a look if you want to make your home more secure...especially if you have kids who have a tendency to forget to lock up behind them!
The Nuki Smart Lock enables you to lock and unlock your door with either your smartphone, smartwatch or the Nuki Fob. Add the Nuki Bridge and you'll be able to control your Smart Lock over the Internet, allowing access to your home from anywhere in the world.
Giving others access is easy, too. Friends and family can be allowed permanent access while tradesmen can be set to one-time only should need be. Nuki can even turn your lights out when you leave if you have smart bulbs fitted at home.
To find out more about Nuki, click here.
Best indoor security camera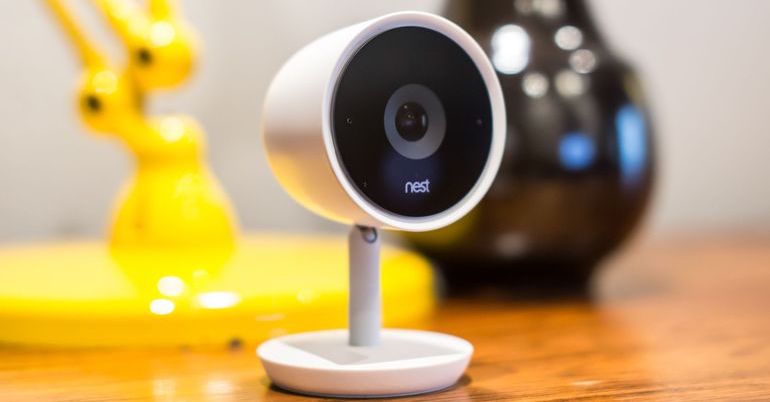 The indoor security camera market is far more established than Smart Locks, so the choices available are considerably greater. Some will fit your needs, while other will lack in certain areas; it's all about knowing exactly what you want from your device.
That said, there is one all-rounder that stands out from the rest of the small security camera crowd: Nest Cam IQ.
Nest Cam IQ allows you to see exactly what's happening in your home while your not there, and the built-in microphone and speaker even allow you to interact with your pets or deter intruders who may be lingering outside, which could help save your sofa as well as protect your property!
Unlike many other indoor security cameras, Nest Cam IQ will alert you only when there's a specific movement in your home and ignore all others, so you won't be disturbed unnecessarily. It'll also record everything, so you truly won't miss a thing, and it can even recognise certain faces. These features, however, are only available with a Nest Aware subscription at present.
As one would expect, Nest Cam IQ is fully compatible with other Nest products, and you can use your cam to activate window blinds and light bulbs to make it look as though you're home when you're not.
For more info on Nest Cam IQ, click through to their website here.
Best full home security system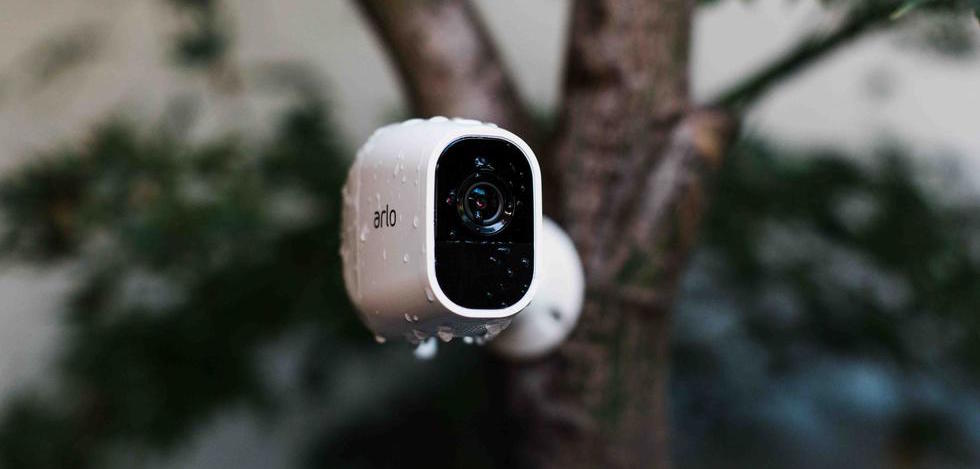 For a broader home security solution, Netgear's Arlo Pro is worthy of your attention.
Entirely wireless, completely weatherproof, and long-lasting rechargeable batteries make this set a decent choice for those who do not want to go down the professional installation route.
Each camera has a wide 130° wide-angle lens that comes complete with integrated night vision for 24/7 protection and the system's Smart Siren can ward off intruders with its 100 decibel screech.
Recordings will be saved in the cloud for 7 days free of charge, and you can even link the base station via USB to store your footage locally if need be.
All in all, the Arlo Pro is a great bit of kit that will help keep your property safe and sound. Find out more about it here.
Best smoke alarm and carbon monoxide detector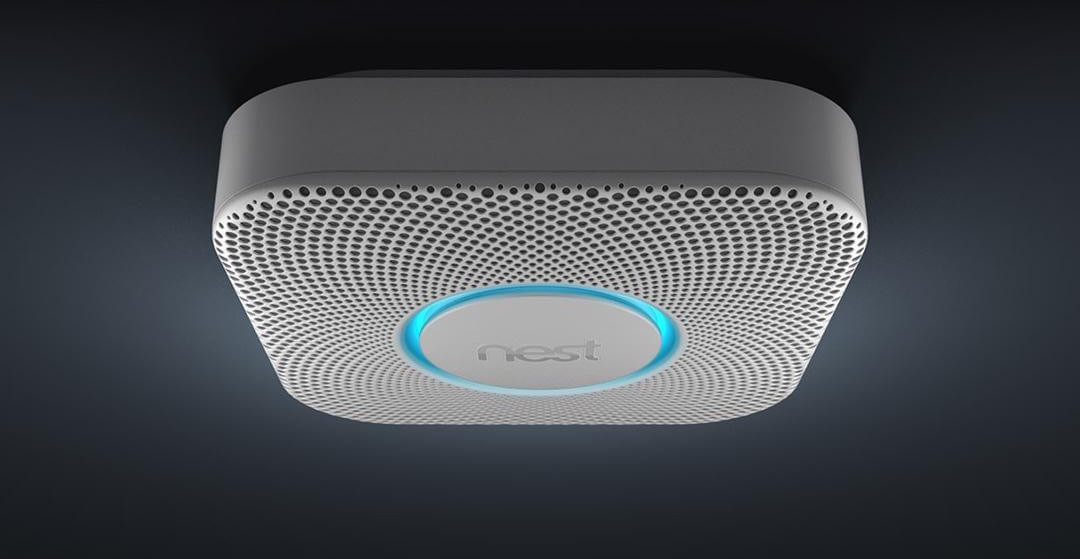 Let's face it, there are few things uglier than a standard smoke alarm, and they're pretty unintelligent lumps of plastic, too. Sure, they do the job they're designed to do, but sometimes you want a little more from your gadgetry. Thankfully the good people over at Nest have come up with another canny solution: Nest Protect.
Nest Protect is a smart smoke alarm and carbon monoxide detector like no other. It talks to you before sounding a full alarm, so you can sort out that slowly smoldering round of toast before it becomes a problem, and you won't have to rely on a single unit to alert you as each Nest Protect will interact with the other, so you'll know about smoke in the kitchen even if you're in the bedroom.
Compatible with smartphones, Nest Protect will give you alerts when you need them and it also allows you to silence that pesky alarm with the touch of a button rather than frantically waving a tea towel around.
Nest Protect will also test itself to ensure it's in full working order. Did you know that you're supposed to test your smoke alarms monthly? Most people don't, and with Nest Protect you don't have to. The self-testing mechanism also means no more annoying chirps when the batteries fail at 3am, something that's worth the extra cost by itself!
Another lovely feature that shows just how much the people behind Nest Protect have thought about their product is Pathlight. If you get up in the middle of the night, your Nest Protect will emit a pleasing glow when you walk underneath it. Just enough to light your way, but not enough to wake up the whole house.
As with the aforementioned Nest Cam IQ, Nest Protect will happily integrate with other Nest products. Most impressively is the connection between your Nest Protect unit and a Nest Thermostat, should you have one. Central Heating units are one of the biggest causes of carbon monoxide problems, so your Nest Protect will tell your Nest Thermostat to switch off the heating if it detects anything untoward, helping to prevent any further dangerous gases leaking into your home.
There's lots more to find out about Nest Protect and you can do so by clicking here.
And finally, smart plugs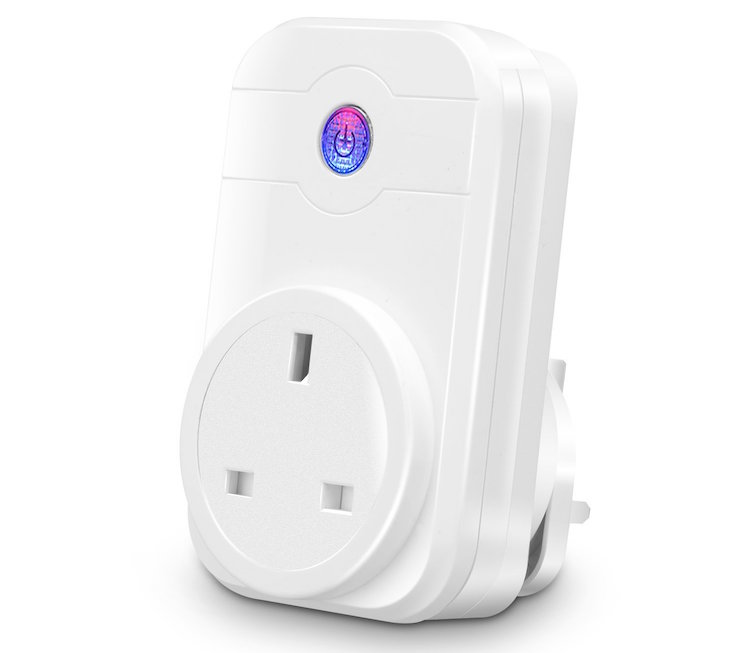 Should you not want to overhaul every electrical device in your home, there is a solution: a smart plug!
Smart plugs connect to your tablet or smartphone to give you control over the power supply to whatever you choose to plug into them. This could be lighting to kid opportunistic thieves into thinking you're home when you're not, or even to switch appliances off remotely for peace of mind. Whatever you use them for, smart plugs are a great way to bring your home more up to date without breaking the bank.
There are countless smart plugs available on the market at present, with brand names such as Belkin and YTE leading the way. All will pretty much do the job they're designed for, but you will need to check for personal preferences such as compatibility with other smart devices such as Amazon Alexa or Google Assistant.
To get an idea of the range of products available, simply head over to Amazon and search for smart plugs.