Buying homes abroad has never been easier, but there are still a number of questions prospective purchasers have before entering into the property market. With this in mind, we decided to ask our international property partners to give us an overview of some the most frequently asked questions they encounter from Brits who are looking to buy properties in their respective countries.
Let's get to it!
Buying property in France FAQs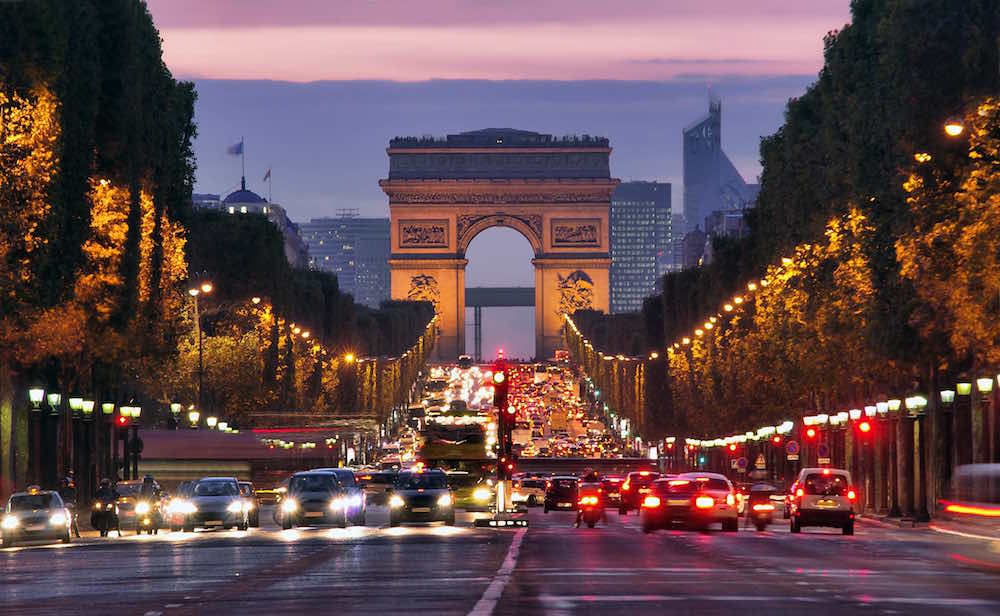 Do I need to speak French?
This is definitely a question I get a lot. The answer is non! Even in the final stage of a sale, when we sign in front of the Notary in a very formal setting, there's no need for you to understand every word. However, it is always better to get advice prior to signing the documents or to bring someone with you who can translate what is going on.
What costs will I incur?
Naturally, people are always interested in finding out how much the process will cost. This can be divided into two categories: pre-sale and after sale.
PRE-SALE
Cost of Notary, lawyer, and taxes.
POST-SALE
Local taxes, property taxes, and income taxes (if you are buying property to rent).
As for specific costs, I always answer that it depends on each individual case because many factors enter in the equation (primary residence or secondary, EU national or not, etc.), therefore it is difficult to generalise. What is certain is that you need to follow these steps:
1. The buyer makes an offer.
2. The seller accepts. They then sign a "Pre-sale agreement "(promesse unilatérale de vente) which can be signed at the notary, agents, or your own home. Up to this point the Notary doesn't necessarily have to be involved. However, it is better to have a advisor if you have no experience in real estate or law because the pre-sale agreement needs to make both parties aware of all the relevant points before the final sale (mortgage, retraction period etc).
3. Sale completion. Final sale agreement signed in front of the Notary. This is a legal requirement.
Why is the property up for sale?
People are always interested in knowing why the property is for sale. Unfortunately, again, I can't generalise.
What are the numbers?
If they are buying as an investment and wish to rent out the property, buyers are usually interested in seeing previous figures. I usually ask the local agent, if possible, or do some market research for them.
What are the ongoing costs?
If purchasing an apartment, buyers ask about the service charges (taxes de copropriété), which is something you'll get asked in the UK, US, or anywhere.
Buying property in Italy FAQs
How do I get through the whole process smoothly?
The key to a smooth transaction is hiring the right professionals to work for you.
Which professionals are required and what are their roles in the different stages? What do these roles correspond to in the UK?
AGENTE IMMOBILIARE - ESTATE AGENT
It's usually best to identify one or two trusted estate agents rather than talking to everyone on the market, just to make sure you are dealing with the right people and you avoid scams. The role of the Estate Agent in Italy and in the UK is quite similar in many respects. Normally the Estate Agents in Italy would charge 3% of the purchase price to the seller and the same amount to the buyer, however these percentages can vary.
NOTAIO - NOTARY
The Notaio draws up the contract. The main difference to the UK is that the Notaio deals with both parties, as opposed to each party having their own conveyancing solicitor. So, the Notaio guarantees both parties in the transaction, doing some of the checks on the property and especially in relation to the bank transfers and the Rogito, which is the moment when both parties sign in the presence of the Notaio and the owner officially gets the property title. Rogitos normally take a few hours to complete. There is a joke between Italians, when someone is taking too long to do something they will be asked if they are doing a 'Rogito'!
The rest of the corresponding duties a UK conveyancing solicitor would work through are taken up by the Geometra in terms of preliminary checks to the property. A Notary will normally charge a lump sum fee, but as Estate Agents normally all work with a Notary, it is difficult to get to choose yours anyway.
AVVOCATO - SOLICITOR (OR CONVEYANCING SOLICITOR for the purpose of buying a house)
As all of the corresponding duties of the UK Solicitor are divided between the Geometra and the Notaio, there is usually no point in also hiring a lawyer to oversee the process. You may wish to do so only if the property is particularly large or complex, for additional peace of mind.
GEOMETRA - SURVEYOR
See above.
ARCHITETTO - ARCHITECT
The roles of the Geometra and the Architect overlap in Italy, which is the source of much confusion, often to Italians themselves. The Geometra is someone who has got a tertiary education degree only, whereas the Architetto is someone who has a Master's Degree.
They both can do design work and act as your agent through the planning process. However, it is good to understand that Architects have the expertise in relation to good design and aesthetics, while Geometras are best in relation to practical tasks, so it is always best to use each professional to do what they know how to do best.
A Geometra is often skilled in doing the preliminary research on a property to make sure the property has lawful Planning Permissions for all its parts, and is often someone good in relating to the planning department. An Architect, on the other hand, is someone who has a good understanding and vision of how to design your house in a way that you are going to like living in it.
Mid-sized offices often hire at least one Geometra and one Architect, so if you can hire one of these offices you know you are covered on all sides, and for a similar cost than the professionals who operate alone and try to cover all aspects.
They generally charge a percentage of the construction work, but it can be a good idea to agree a lump sum instead.
INGEGNERE - STRUCTURAL ENGINEER
Although some Architects and Geometras offer also structural engineering services, and they are permitted by law to do so (The Geometra only up to three storeys), it is again best to employ the right professional for the right task. Structural Engineers are the most specific professional you can employ for the structural calculations of newly built extensions or even interior renovation when new beams or new openings in existing structures are considered. They generally charge a lump sum.
COSTRUTTORE - CONTRACTOR
Similar to the process in the UK, if you are doing a renovation, an extension or a new build, after you have tendered the drawings (disegno definitivo) you would proceed to tender to a few different general contractors (IMPRESA DI COSTRUZIONI) to have a number of quotes and then decide who can guarantee the best value.
Your Architect will be able to guide you through this process, here the advice is: do not hurry the contract phases, and always pay in stages only after a certain stage is completed. This way, you are guaranteed a contractor will not lose interest in the project and run away!
Is there a VAT equivalent in Italy?
In Italy, VAT is called IVA. Services and fees will be charged at 22%, whereas it is 10% on construction costs.
What do the buying stages look like?
BUYING PROPOSAL - (Proposta d'acquisto)
After deciding which property you are interested in comes the Buying Proposal. This document removes the property in question from the market for anywhere between two to four weeks. Buyers will be expected to pay a 5% deposit at this time, although you may still pull out without losing your deposit should any legal issues come to light.
PRELIMINARY CONTRACT
This legally binding contract will be prepared in both English and Italian and it will lay out all of the conditions associated with the sale. Buyers will be expected to put down an additional 20% deposit at this stage and pay any agency fees. This stage is almost as good as the sale completing as the buyer will lose their deposit should they choose to pull out, while the seller is liable for double the deposit should they choose to renege on the deal.
The only exception to this would be in the case of rural farmland. Neighbouring farmers have a right to buy the property should they wish to do so and they will be given one month to exercise their right from the date the preliminary contract was issued and sent to the neighbouring farms.
FINAL CONTRACT (Atto or Rogito)
The final stage will be completed at the Notary's office and can either be attended by yourself or by a nominated party to whom you have given the power of attorney. Taxes on the sale and the Notary's fee will need to be paid along with the outstanding balance on the property. The keys will then be handed over and the deeds will forwarded to the land registry before being sent onto the buyer.
How easy is it to extend a property after purchase in Italy?
PIANO CASA
This a law that is active in a number of Italian regions and it allows you to extend your property by 20% its square footage in most instances. That being said, amounts change in each area so it is always worth checking with a local Geometra or Architect.
Piano casa normally becomes useful when buying a property where you wish to add that extra bedroom or alter the layout in some way. The law also allows generally for some external covered spaces to be added, which are useful in areas where summers are very hot!
Buying property in Spain FAQs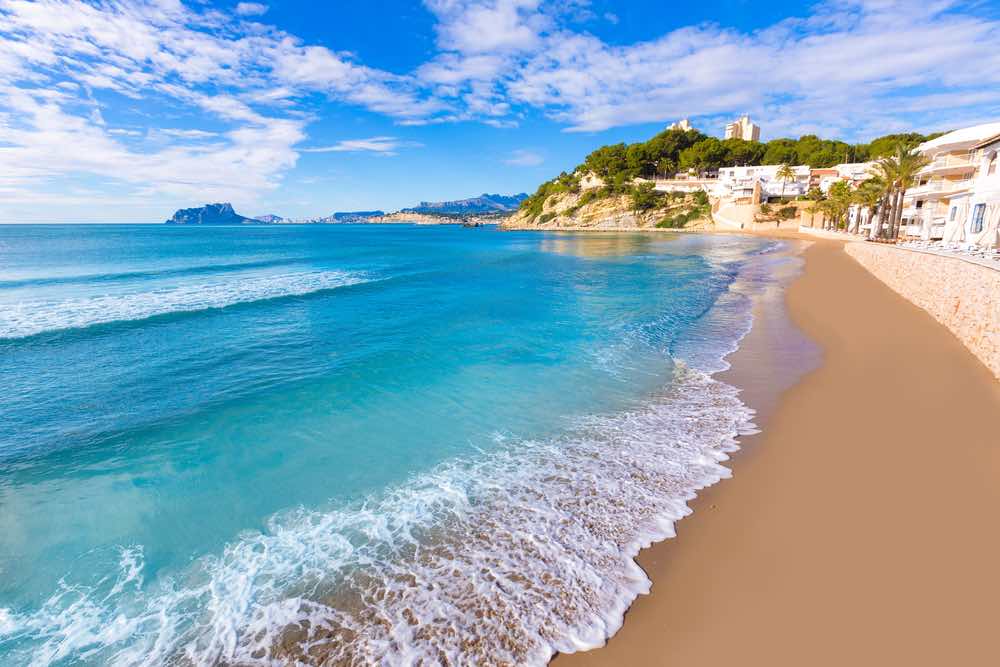 How long will property purchase take to complete in Spain?
Buying times will vary due to a number of factors, but you can roughly expect a property purchase to take anywhere between one to two months.
I've heard I need a Spainish tax number, is this correct?
Yes. Formally known as Número de Identidad de Extranjero (or NIE for short), this Spanish tax number is specifically for non-Spanish residents. You will need one to make a property purchase, or any other official financial transaction for that matter.
What about bank accounts? Is it necessary for me to have a Spanish account?
No, but it may help make the process a lot smoother if you do.
What costs are involved when buying a Spanish property?
Costs will vary from property to property according to things such as whether or not the home in question is newly built or a resale. There will also be other fees, of course, such as the Notary charges, bank fees, property registry, legal fees, etc.
Will I be able to get a mortgage in Spain?
Providing you meet the lender's criteria, there is no reason why you should not be able to get a mortgage from a Spanish bank, but you will have to put forward a fairly large deposit - typically somewhere in the region of 60 to 70% as a non-resident.
Do I have to be able to speak Spanish?
Definitely not, but it is advisable for a number of reasons. Not only will it be easier for you to understand all of the stages involved, it will also make your future in Spain a lot more enjoyable.