Buying property is no longer a process shrouded in mystery. Thanks to the Internet, there is now plenty of information available to anyone who wishes to research the whole home buying process.
However, there are still common traps that people inadvertently fall into. This article aims to lay out all of the potential pitfalls so that you can successfully navigate your way around them and buy your next property in a completely stress-free fashion.
Let's jump straight in with number one on the list:
1. Avoiding the math
Probably the most important step to take when first considering buying a new home is to work out exactly what you have to spend on purchasing a property. While this may seem terribly obvious, many people only perform this task half-heartedly, and it can leave them facing some nasty shocks further down the line.
The most common mistake is to concentrate solely on the deposit and purchase price. You are almost guaranteed to incur a lot more charges and fees along the way, so you should be factoring these things in when making your calculations. Keep things such as Stamp Duty, solicitors' fees, removals and surveys in mind when working out what you have to spend.
If anything, you are better off over-estimating these costs and having money to spare rather than leaving yourself short.
2. Searching outside your range
While it may be fun to dream, searching for property that is out of your financial range is not going to help if you are serious about buying a new home. It's far better to sit down and work out exactly what your price range is and stick to it whenever you are looking for property.
If you have done your homework and calculated all of your potential costs as well as your existing income and expenditure, working out your price range will be a piece of cake. Now that you have a solid figure to hand, all you need to do is stick to it!
3. Not being aware of the current climate
Markets are fluid and their ever-changing nature means that it is always prudent to be aware of their current state. Market conditions can determine how you should act, but you'll only know this if you take the time to find out.
Although property markets are a lot more stable than other forms of investment, it is still wise to bone up on how they are currently performing in your area. Having this information at your disposal will prompt you to make quicker decisions when necessary and buy you more time when the situation allows.
4. Failing to narrow down a property search geographically
Another common mistake is being too broad with your search criteria when it comes to location. Looking for a property in the whole of East London will present far more headaches than if you start searching more systematically.
Make a decision on a particular area, Wanstead or Woodford for example, and go in depth in those particular areas rather than being overly broad in your search for a new home. Remember, if your preferred area doesn't present anything suitable, you can always begin searching other areas at a later date.
5. Forgetting that search doesn't end online
The Internet has undoubtedly been brilliant for anyone looking to purchase property over the last decade or so, but it's convenience is now creating a new problem for homebuyers. Many searchers simply stick to the big two or three property portals when looking for a new home, and this is a huge mistake that could see them miss out on far better opportunities.
Independent estate agents with local knowledge of the area that you are interested in can be worth their weight in gold, so why not make full use of them? Getting to know a reputable estate agent in your area of choice is extremely advisable and could result in you getting the right home for you at the right price.
6. Don't take an area at face value
This is a problem that often surfaces only when it's too late. Failing to research an area properly can result in your dream turning into a nightmare, and yet plenty of people still neglect this simple stage of the buying process.
Too often, people buy a property without doing their due diligence. You should spend time in the area before committing to buy, especially if you are entirely unfamiliar with it. Varying the days of the week and the times at which you visit will also help you build a better picture of the street and town or city where your new property is situated, too.
7. Don't make assumptions
It may be human nature to think that a property which hasn't been snapped up within a couple of months of being on the market is inherently flawed, but you'd be wrong to do so. Just because the property hasn't jumped out at someone else as perfect doesn't mean that it won't for you. Book a viewing and find out for yourself. You may be pleasantly surprised and, if the seller is getting restless, you might even pick up a bargain, too.
8. Concentrating on the superficial when viewing
Failing to make use of your viewing time can bring numerous headaches later on, so it's wise to hone your viewing skills before committing to buy. Thankfully, this doesn't mean traipsing around dozens of properties with no intention of buying. All you need to do is make a list of things to look out for while you are there. These include:
Check walls for damp
Inspect window frames and look for rot in woodwork
Flush all toilets and take note of any weak flushes that may indicate plumbing problems
Try and get a good look at the roof from street level to see if any tiles are missing
Check guttering for missing or broken sections
Don't be afraid to turn lights on and off and check electrics
Too often, people simply look at things such as the decoration and even the sellers' furniture rather than getting down to the nitty-gritty. Don't be that person.
Make sure that you check each property thoroughly when on a viewing, especially if you are returning for a second look around. You may unearth something that requires further inspection by a professional surveyor.
9. Remember that dream homes are often just that
We'd all like to move straight into the perfect home, one that requires nothing more than simply moving our possessions, but it's important to remain realistic. Homes such as this certainly do exist, but they are few and far between. Therefore, it's vital to keep in mind that you'll probably have to do a little work to get the property how you like it.
Too many people let great properties go simply because they are looking for the perfect move. Try and see the bigger picture when searching for your new home. It'll help prevent you from feeling that one got away while you were house-hunting and could even result in you saving money in the long term.
Final thoughts
Buying a home has never been simpler, but there are still pitfalls waiting for those who are unaware of them. Thankfully, with Petty Son and Prestwich on your side, you're not going to be one of those people. By following the advice laid out above, you'll not only be able to save yourself a whole lot of stress and heartache, you'll also be ahead of the pack, too.
Knowing exactly what to concentrate on, and what not to, will allow you to bring more focus to your search, giving you a far greater shot at successfully buying your new home with the minimum amount of fuss. If you would like to discuss your property needs further, please do not hesitate to get in touch with one of our experts. We are always on hand to lend a hand, so just give us a call and ask away!
Wanstead office – 020 8989 2091 or This email address is being protected from spambots. You need JavaScript enabled to view it.
Buckhurst Hill office - 020 8504 5403 or This email address is being protected from spambots. You need JavaScript enabled to view it.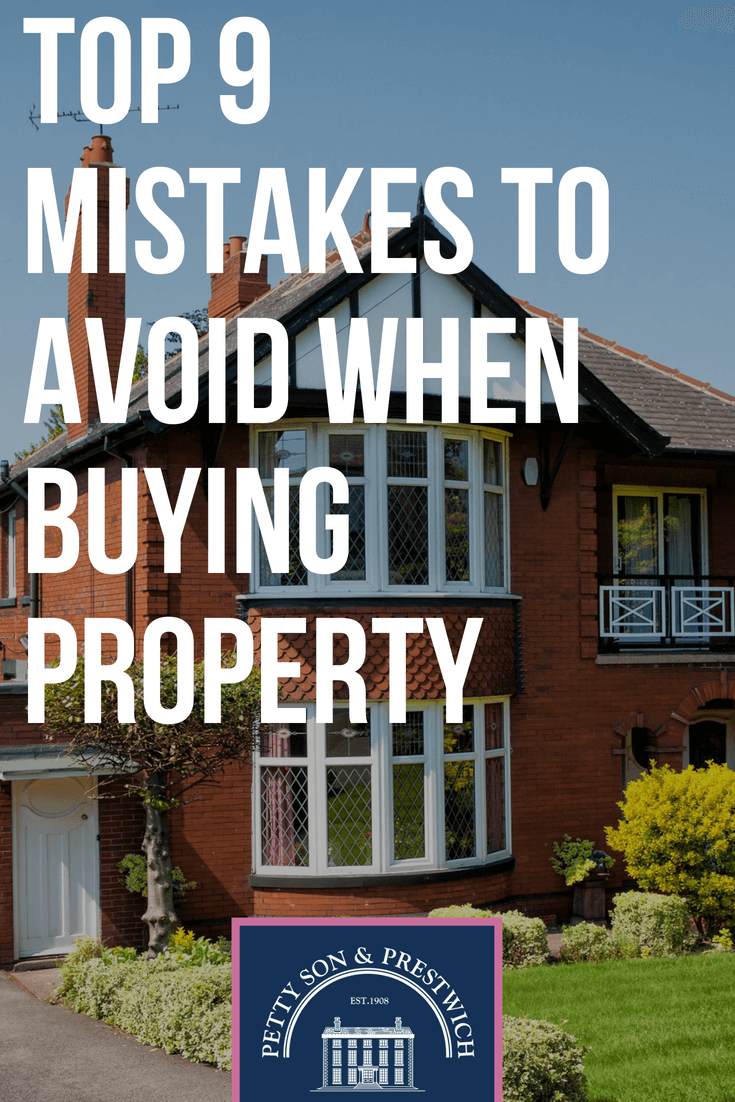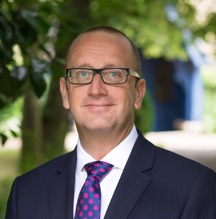 Article By: John Wagstaff
As Petty's MD, John steers the ship. He is, however, first to admit that the team around him run the show, and he's incredibly proud of each and every one of them. Sporty and studious, caring and loyal, John is a father of two wonderful children (and Cooper the dog).
020 3370 8784 /
Email Directly