According to a recent report by property website Zoopla, house prices along the length of the new Elizabeth Line have increased by an astonishing 52 per cent since work began back in May 2009. The east-west line, better known to many simply as Crossrail, has had a huge effect on every area that it passes through, but it is our own stomping ground that we will be concentrating on today - East London.
Forest Gate (E7)
In terms of percentage increase for property prices in the immediate vicinity of the new stations, Forest Gate comes second only to the joint leaders - Bond Street and Tottenham Court Road. House prices in E7 have shot up by a staggering 65.39 per cent since 2009, taking average property values from £154,161 up to £389,543.
We firmly believe that these increases are set to continue as more and more people realise just what a gem this little pocket of East London is. Decent schools, a growing café culture and wonderful mix of people make E7 an extremely desirable postcode that is literally minutes from central London.
You can already hit Liverpool Street in 13 minutes thanks to the overground, and when the Elizabeth Line opens, Tottenham Court Road will be a mere 18 minutes away. Add to this the fact that you also have 450 acres of greenery in the shape of Wanstead Flats on your doorstep and it is easy to see why so many people are falling in love with Forest Gate – there's even a Twitter page called @ForestGreat for goodness sake!
Manor Park (E12)
Just like nearby Forest Gate, Manor Park has seen fantastic growth since work began on the new line that further links up this great city of ours. Property values in E12 have leapt up by 57.84 per cent since 2009 and the average house price is now £341,253 compared to £125,047 just seven years ago.
Full service on the new line is expected to begin in 2019, so there is plenty of time for further increases in the E12 housing market. Good sized four-bedroom homes to the south of Romford Road are continuing to attract attention, as are the properties found to the east of the High Street where the streets are named after some England's greatest poets and politicians.
To the north you have two great expanses of parkland, giving those who wish to escape the hubbub the perfect opportunity to do so. There is also, of course, the Queen Elizabeth Olympic Park to the west, providing Manor Park residents with fantastic amenities and access to the ever popular Westfield Stratford shopping centre.
Newham has been performing well for some time now, and we see no reason why this should change over the coming months and years. Prime central London postcodes are continuing to slow and it is the suburbs that are capturing the attention of London's property owners.
If you would like to find out more about either Forest Gate or Manor Park, our Wanstead office will be delighted to take your call. Give them a ring today on 020 8989 209 or drop them a line at This email address is being protected from spambots. You need JavaScript enabled to view it.
To see all of our new properties before they hit Rightmove, come and like our Facebook page – facebook.com/PettySonAndPrestwich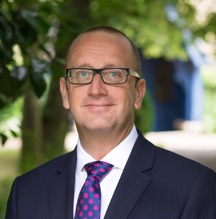 Article By: John Wagstaff
As Petty's MD, John steers the ship. He is, however, first to admit that the team around him run the show, and he's incredibly proud of each and every one of them. Sporty and studious, caring and loyal, John is a father of two wonderful children (and Cooper the dog).
020 3370 8784 /
Email Directly