Petty's Italian Property For Sale And Rent
Thinking of buying a house in Italy? Maybe you need to rent an apartment for a holiday or an event you may be attending? Whatever the reason for your interest in Italian property, Petty Son and Prestwich can help you realise your dreams.
What Italy has to offer
As with any major European country, Italy is full of contradictions. On one hand it has some of the liveliest cities on the continent, while on the other there are quiet picturesque villages that have seemingly remained untouched for centuries. You can get whatever you want from Italy, and a lot comes down to the area you choose and the type of property you wish to buy or rent.
Culturally, Italy is a magnificent place to live or visit. From the history of ancient Rome through to opera and the world famous art and architecture found across the whole country, so there's plenty to keep your inner culture vulture satiated. Sartorial elegance also plays a big part in Italy's heritage, with fashion giants such as Gucci, Armani, Prada, and Versace all hailing from here. Shopping is a way of life in many of the big cities too, and Milan plays host to their Fashion Week semi-annually; an event that rivals London, New York, and Paris for style and class.
Italy's geographical position means that its weather can vary greatly from city to city. Overall, the climate here is fantastic, but it's important to do your research on each region before making the leap. Places such as the Amalfi Coast and the Italian Riviera enjoy good weather all year round, as do the Italian islands, Sardinia and Sicily.
Wherever you choose, opportunities abound for you to live la dolce vita here. After all, this is the country that has given the world both pizza and ice cream! In many ways, the country is synonymous with food. Italians can cook, and the cost of eating out here is low compared to other countries in Europe. For those who are thinking of buying property in Italy for more long-term reasons, food shopping is inexpensive too. However, the question is, will your culinary skills match that of the locals?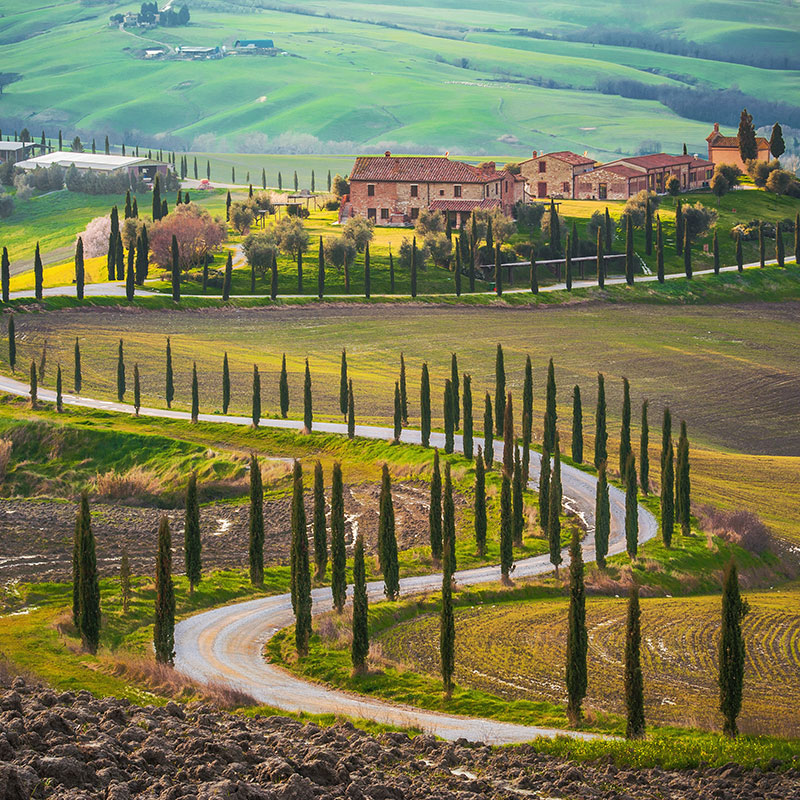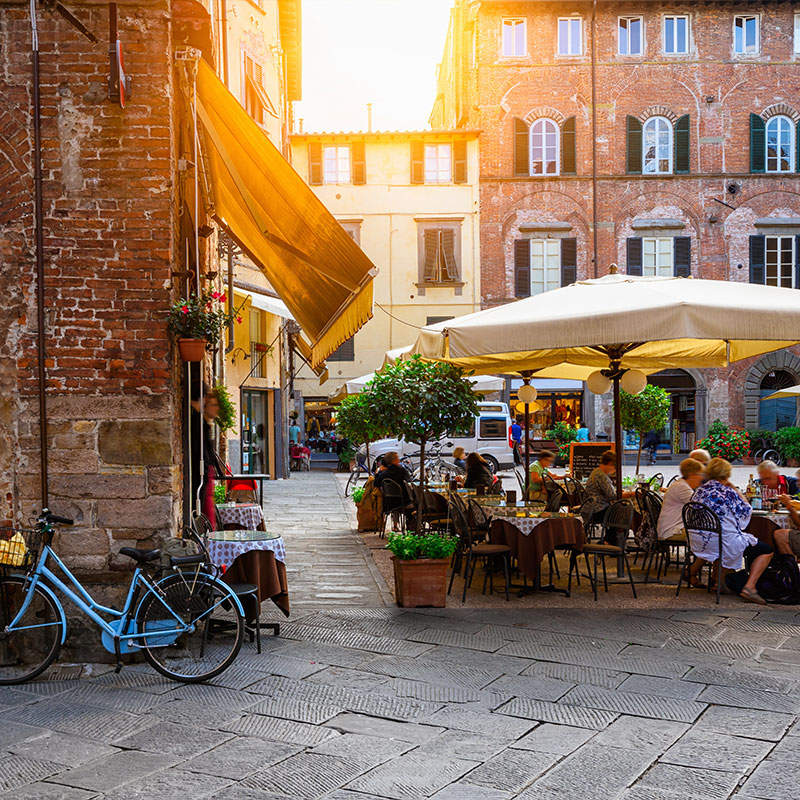 What types of Italian property can I buy or rent?
As one would expect, the range of property Italy has to offer is incredibly diverse. A lot will depend upon the region you have your heart set on, and that decision will likely dictate the sort of property you are looking for. For example, city living means an abundance of apartments and smaller houses, whereas searches for homes in the Italian countryside will result in farmhouses and vineyard property being shown.
We try to keep a variety of Italian properties on our books at any one time, but stock levels will naturally fluctuate as we'll never list anything that doesn't meet our exacting standards. Here are just a few property types you can expect to find here at Pettys:
Apartments for sale in Italy
Whether you are heading to one of the major Italian cities for business or selecting a retirement flat close to the coastline, our ever-changing list of apartments for sale in Italy is a great place to start.
Villas for sale in Italy
Where better place to spend your holidays each year than in your very own Italian house? The villas in Italy we list are hand-picked by us, which ensures we only present the most luxurious and inviting Italian villas for sale.
Apartments for rent in Italy
For those who are looking to stay in the country short-term, the apartments in Italy we list are the ideal solution. Whether you are vacationing, here on business, or simply visiting family or friends, choosing one of our stunning Italian apartments makes perfect sense.
Houses for rent in Italy
Need to rent a house in Italy? We have a wonderful selection available to you, from villas to village properties, through to townhouses and beach front homes. Whatever the reason for your next trip to Italy, you're sure to find a house or villa to suit your needs here at Petty Son and Prestwich.